Japan's Largest Solar PV Plant Starts Commercial Operations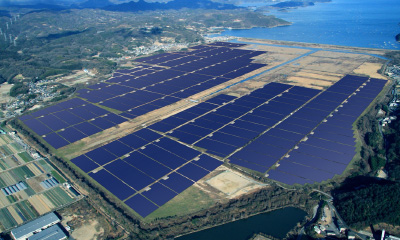 Setouchi Kirei Solar power plant. Picture credit: Kuni Umi Asset Management
After a slump lasting several years, Japan's solar sector has something to celebrate. A 235-MW solar plant in Setouchi city has started commercial operations.
At the Okayama prefecture in Japan, a 235 MW solar plant has begun commercial operations. The Kuni Umi Asset management company which commissioned the Setouchi Kirei Solar power plant emphasised that the project is Japan's largest solar PV Plant.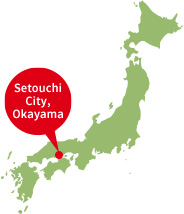 Earlier Japan's largest solar plant was Oita Solar power of 82.02 MW capacity which was commissioned in 2014 at Oita City.
The Setouchi Kirei Plant is spread across 260 hectares and used 900,000 Poly-crystalline silicon solar panels. The power generated from this solar plant will meet the energy requirements of 80,000 households annually.
This is good news especially for Japanese solar sector which has been under a dark cloud for some time.
Japan has been a leading producer of Photovoltaic technologies since late 1990s. Post the Fukushima nuclear disaster in 2011, Japan has risen to became the second largest market for solar PV, by adding 50 GW to its solar capacity in 2017 from a mere 6.97 GW in 2013.
After the disaster Japan's annual solar cell production crossed 4.5 GW in 2011, but its domestic consumption has stayed below 1.5 GW, leaving plenty for exports. But with intense competition from China, 65 Solar companies  threw in the towel in 2017. Bankruptcies reported by Japanese Solar companies shot up by 20.4% from 2015 according to Tokyo Shoko Research.
The story is similar for its wind sector too. Wind power in Japan has not achieved grid parity yet. Indian and German system costs on the other hand cost only half of Japan's system costs which peaks to $156/kWh. This deters Japanese wind power from becoming competitive cost wise in the global market.
The country now plans to construct a 480 MW solar power plant, which has been under discussions since 2013. In recent developments, 5 Japanese companies have shown interest in the solar plant which was proposed by Kyocera Corporation, Kyudenko and Mizuho. The project site is situated in Ukujima Island in the Nagasaki prefecture and is estimated to cost around 200 Billion yen or $1.8 billion.
(Visited 101 times, 1 visits today)