Tata Power Partners With IGL To Set Up Solar, EV Charging Infrastructure
Tata Power, India's largest integrated power utility, and IGL, country's largest CNG distribution company will work together for EV charging stations, rooftop solar power plants and other areas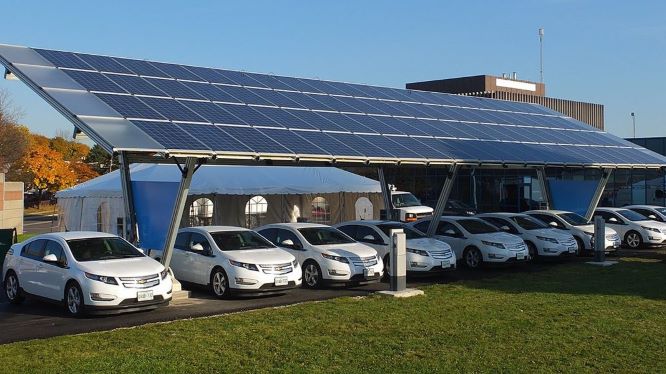 Indian private sector electricity generator Tata Power and Indraprastha Gas Ltd (IGL) yesterday announced signing of a pact to jointly set up electric vehicle charging stations, battery swapping stations and rooftop solar power plants among other focus areas.
The MoU was signed between E S Ranganathan, Managing Director, IGL and Praveer Sinha, CEO & Managing Director, Tata Power in the presence of B C Tripathi, Chairman & Managing Director, GAIL. Sanjay Banga, CEO of Tata Power DDL and Rajiv Sikka, Director (Commercial) at IGL were also present on the occasion.
"The MoU will explore possibilities of co-operation in setting up large scale Solar Group Captive Power Projects under the Captive Policy of Government of India for IGL's own consumption and setting up of commercial scale charging and battery swapping stations for electric vehicles with the allied power management solutions," the companies said in a statement.
The MoU also provides for setting up of rooftop solar projects with customized structure for IGL establishments under CAPEX and RESCO mode and exploring rooftop solar projects for residential, commercial and Industrial establishments.
Speaking at the signing in ceremony, Mr. B. C. Tripathi. Chairman & Managing Director, GAIL said, "This initiative shall bring together synergies among two leading utility players and can go a long a way in improving operational efficiencies as well as customer experience. The two companies should also explore the possibilities of generating electricity from bio-gas using fuel cell technology".
Among other areas, the two firms will co-operate in Common Utility Revenue Cycle Management and Customer Management Solutions and sharing of existing standalone customer care infrastructure; IT Solutions, Data Analytics, Geographical Information System -based Solutions, Advanced DMS; energy audit of IGL establishments and energy efficiency implementation projects under ESCO mode.
Last year Tata Power and Hindustan Petroleum Corporation (HPCL), another Navratna Oil and Gas Public Sector Undertaking (PSU) signed a Memorandum of Understanding (MoU) for setting up commercial-scale charging stations for electric vehicles (EVs) at the HPCL retail outlets and other locations across India.
Recently, India's power ministry had recently approved a plan for setting up of 131 public charging stations for electric vehicles in Delhi. These charging stations will mainly come up at CNG and petrol pumps, besides Metro stations and other locations.
Indian PSU like BHEL, EESL, GAIL have been making moves in EV Infrastructure development after Government last year made its plan public that it aims 30% of new vehicles sales to be electric. According to government estimates power distribution companies could earn as much as Rs. 42,000 crores per year by 2030 from the sale of electricity to charging stations, if India achieves its target of converting 30% of its fleet to electric by the same year. A global tender for procurement of 10,000 electric cars was also floated for government use last year. These cars would require setting up of around 4,000 charging stations across the country.
(Visited 1,476 times, 1 visits today)