Solar Park to Replace Rajghat Power Plant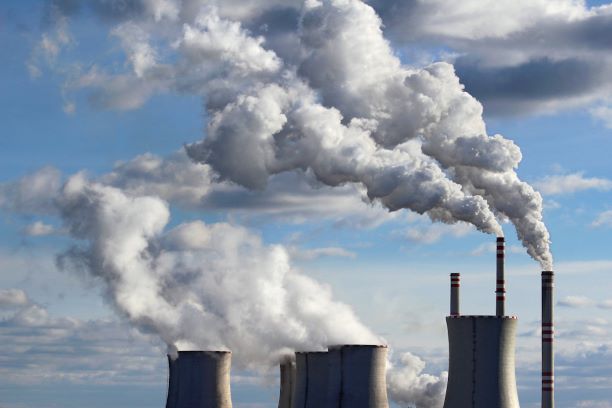 The Delhi government has decided to convert the Rajghat coal power plant into a solar park of 5000 KW capacity
The Rajghat Thermal plant, which had a power generation capacity of 135 MW and is located next to the river Yamuna, is officially shutting off. The Delhi government has decided to build a solar park in its place after considering setting up a waste-to-energy plant, a ground-based solar plant and an electricity museum.
Deputy Chief Minister Manish Sisodia said the decision was taken during Tuesday's cabinet meeting chaired by Chief Minister Arvind Kejriwal.
"The Cabinet today decided that the Rajghat power plant would now be officially shut down. On the 45-acre land available at the plant site, the Delhi government has decided to develop a solar park that will produce 5,000 KW of electricity," Sisodia said at a press conference.
The coal-based RPH, under the Delhi government, was forced shut in June of 2015 due to alarming pollution levels in the city.
Read: Air Pollution: Govt Admits High Ozone Levels, Rejects Reduced Life Expectancy Reports
According to a study, almost 98 percent of the 142 tonne sulphur dioxide (SO2) and 60 percent of the 312 tonne  nitrogen oxide (NOx) emitted in Delhi's air every day came from its coal-based power plants. Breathing SO2 or NOx for short periods can cause adverse respiratory effects such as airway inflammation, bronchoconstriction and asthma. The pollutants are react in the atmosphere to form sulphate or nitrate fine particles, PM2.5, that choke airways and lungs.
A study by the Centre for Science and Environment said that the coal-based power plants in India were among the most inefficient in the world and the carbon dioxide emissions were 14 percent higher than similar plants in China.
But despite it's forced shut down, the plant's formal closure, in terms of paperwork, had never happened. Now the Delhi government has finalised plans to set up a ground-based solar power plant at the RPH site.
Similar Fate For Badarpur Plant
The study also ranked the 40-year-old Badarpur power plant as one of India's most polluting power units. What's worse is that gaseous pollutants like NOx and SO2 that were also emitted from the plant were never accounted for in its over 40 years of operation. DPCC reports state that SO2 emissions, which causes coughing, wheezing, shortness of breath, or a tight feeling around the chest, has frequently been more than double of the permissible standard in the coal-based power plant.
Last year in October, the Delhi government also closed down the Badarpur power plant and is now proposed to be an ecological park specially designed to create a space that acts as a breathing lung for the capital.
State-run National Thermal Power Corporation (NTPC) has finalised a proposal to convert the ash disposal area at the former power station into an ecological park. Government officials said that the project was aimed at developing the ash disposal area into a living and environmentally attractive place overlooking wetlands and lakes, using contemporary sustainable materials.
The entire Badarpur plant area comprises nearly 1,300 hectares, out of which close to 900 hectares is the fly ash pond with has fly ash accumulated since the 1970s, and now storing close to 250 metric tonnes. While large amounts of the fly ash have been used in making bricks and in construction projects, NTPC is now proposing to build an eco-park over the remaining, unutilized fly ash located along the Agra canal, near Kalindi Kunj.
(Visited 155 times, 1 visits today)