ReInvest 2018: UP makes its pitch, but Investors remain Luke warm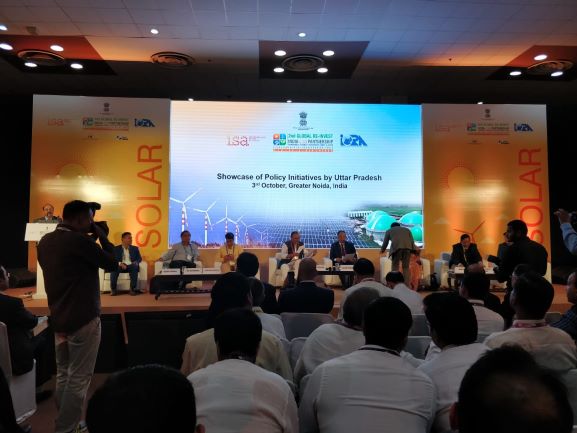 UP needs diversification of Power sources
ReInvest Event's Uttar Pradesh State Session saw UP Minister Brajesh Pathak urging the investors to come and invest in the state, but despite the perusal, they remain a bit standoffish.
At the recent Reinvest Event's Uttar Pradesh State Session held in New Delhi, the UP Minister Brajesh Pathak urged the investors to come and invest in the state. Marred by a record of past cancellations or delays in solar and floating solar projects, the minister along with ministry official and IAS officers all came together to showcase the state is an excellent place to put their money now.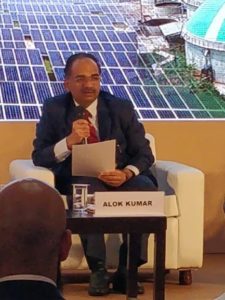 Among the announcements made by Alok Kumar, Principal Secretary, Department of additional sources of Energy& Government of Uttar Pradesh, who said that for 500MW project in the state total 750MW worth of bids were received. However, without divulging anymore details, he also announced that another 500 MW of bids will take place in the last week of October.
The state target under the National Solar mission Generation for 2022 is 10,700MW, which it plans to achieve through its Solar Energy Plan.
Uttar Pradesh had cancelled a 1000 MW auction held in mid-July without assigning any reasons. The National Solar Energy Federation of India (NSEFI), representing solar energy developers, had requested the Energy Minster of Uttar Pradesh to intervene and stop the cancelling of 1000-MW solar PV auction conducted in July by the Uttar Pradesh New and Renewable Energy Development Agency (UPNEDA). In August later, UPNEDA re-invited online bids for 500 MW solar power through tariff-based competitive bidding.
Last week, SECI also extended the bid submission deadline for setting up 150 MW (50 MW x 3) of grid connected floating solar power projects at Rihand Dam (also known as Govind Ballabh Pant Sagar Reservoir), located in Sonbhadra district of Uttar Pradesh.
Amidst all these delays and cancellation, Minister  Pathak sought companies inputs and recommendations to make their state a success story. During the presentations, Alok Verma, VP of Amplus Solutions talked about the future of Rooftop sector in the state whereas Ashutosh Niranjan, MD of Pashimanchal Vidyut Vitran Nigam presented the Discoms Perspective into the mix. Manish Karna, GM of Adani Group made the startling  suggestion of Scraping RPOs altogether. A view that was repeated by other members of the Adani group at other sessions too. In between the discussions biomass did make an appearance but Thermal Solar programmes did not see the light of the day.
So while interacting with the investors in the audience during the presentations, one of them said that the state has low irradiance which is the biggest problem as the cost recovery at these  dismal rate will not yield them sustainable profits. This begs us to rethink the strategy of the state. The state may have introduced a good solar policy or sops such as 100% exemption in stamp Duty, or electricity duty and bio mass based energy projects but the factors such as sun's intensity needs more study. May be other sources need to be investigated to reach 10,700MW target like small Hydro power plants or floating solar technologies, more biomass to energy or waste to energy generation projects. It cannot solely look at one solution, UP Officials need to go back to the drawing board and redraw its energy plan.
(Visited 194 times, 1 visits today)