5-Day Workshop on Data Analytics to Create Solar Plant Efficiencies
The Ministry of New and Renewable Energy has announced a 5-day workshop on big data analytics and data science to create Solar Plant Efficiencies.
Get Ready for 5-Day Workshop for Data Analytics in Solar Power Plant
The National Institute of Solar Energy (NISE), an autonomous center of Ministry of New and Renewable Energy, is conducting national skill development programs to meet the needs and upgrade the technical expertise of solar professionals.
The 5-day workshop will be held from 4th Nov- 08th Nov 2019 at NISE CAMPUS, Gurugram. The last date to submit the participation form is 31st October 2019 (Thursday). Training Fee per participant is Rs 25,000 + GST of 18%. The batch strength will be limited to 25 and refreshments will be provided for all five days.
With its eyes set on 100 GW capacity building in solar within the country, the ministry is conducting second such program which will be spearheaded by Pragya Solar, a social startup in the solar sector. Pragya Solar has so far conducted Entrepreneurial development workshop for 250 individuals and 1500 students across the nation.
Learning Objectives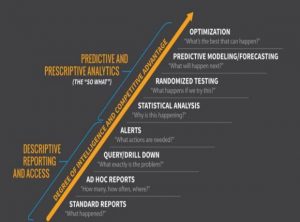 How to Gain intelligence on plant data and analyze the output with descriptive modeling to understand the current operation
Understand the parameters which contribute to the variable generation and diagnostics analytics on assessing their impacts
Explore the methods of Statistical analysis to analyze the data quality from different sources and making it ready for exploratory and inferential analysis
Understand the basics of plant sustainability with predictive modeling to assess solar plant output, solar cell efficiencies and degradation, inverter outputs and cables /joints impacts
How to achieve the optimization at the plant level and parameters contributing to the same
Solar system works with solar radiation, which creates an impact on the output energy depending on the quality radiation, cloud cover, ambient temperature, and module technology. Today there is need of knowledge of weather forecasting / solar generation forecasting as it helps the utility professionals with long terms analysis on solar energy generation, O&M, with its relevance and impact on the grid stability, load balancing, addressing peak power demands, creation of power portfolio within utility power purchase basket on renewable energy.
Like other energy operations, SOLAR too generate BIGDATA (radiations, plant parameters, etc.) which need to be studied for effective operation as large utility power output impacts power evacuation and grid balancing perspective for the state as well as central utility. The 5-Day workshop is designed to fill this gap in data analytics.
For more information click here
(Visited 874 times, 1 visits today)