Azure Roof Power Wins 11.2 MW, 600 KW of Solar Tenders by MPUVNL, IPGCL
Powering Delhi metros
Indian solar power producer Azure Power has secured 11.2 MW, 600 KW of rooftop solar power projects on government buildings in Madhya Pradesh and Delhi.
Azure Power, one of India's leading independent solar power producers, announced it has won 11.2 MW and 600 KW rooftop solar power projects in bids conducted by Madhya Pradesh Urja Vikas Nigam Limited (MPUVNL) and Indraprastha Power Generation Company Ltd (IPGCL).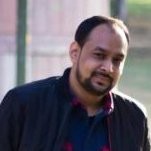 Speaking on this occasion, Vishal Jain, DGM, Azure Roof Power said, "We are pleased to partner with IPGCL, MPUVNL and World Bank for these projects. With these wins, we have once again demonstrated our strong project development, engineering, and execution capabilities. We are delighted to make this contribution towards the realization of our Hon'ble Prime Minister's commitment towards clean and green energy, through solar power generation."
The Indian firm has already installed over 100 sites for IPGCL with total capacity of 6 MW roof top installations in the Delhi region alone and now has secured 600 KW in a tender by Indraprastha Power Generation Company Ltd (IPGCL).
The company has won 11.2 MW in a tender conducted by Madhya Pradesh Urja Vikas Nigam Limited (MPUVNL), representing about 90% of the total project sites allocated. The total project sites allocated covers Government Buildings like Colleges, Poly-Technic Colleges, Industrial Training Institutes (ITI's) and Police Establishments.
The World Bank is technical partner in the tender, which offered pre-identified project sites with technical due diligence.
Azure Power will provide power for 25 year to various Government establishments in Madhya Pradesh and Delhi which will be spread across approx 600 project sites. Azure Power qualifies for a capital incentive which results in a weighted average levelized tariff of INR 4.50 per kWh for the MPUVNL project and a weighted average levelized tariff of INR 5.91 per kWh for the IPGCL project.
Azure says it has a rooftop portfolio of over 200 MW of operating and committed solar assets across 23 states. It adheres to DCR category and uses Indian-made solar panels in all the IPGCL sites including Adani, Satvik, Waree and Vikram solar.
Azure Roof Power has one of the largest rooftop portfolios in the country and has a well-diversified customer base with a majority of the portfolio contracted with Government of India backed entities. Azure Roof Power customers include large commercial real estate companies, a leading global chain of premium hotels, distribution companies in smart cities, warehouses, Delhi Metro Rail Corporation, Indian Railways, a Delhi water utility company and various Government of India Ministries.
(Visited 100 times, 1 visits today)