Exicom Bags NTPC Tender To Develop EV Charging Infra in Madhya Pradesh
Gurgaon-based power and energy company Exicom has won the bid for setting up electric vehicle charging infrastructure in Jabalpur, Madhya Pradesh. The bids were invited by India's largest public sector energy conglomerate, NTPC for development of the charging infrastructure.
Energy solutions provider Exicom said it has won an NTPC tender for development of charging infrastructure for electric vehicles (EV) at Jabalpur in Madhya Pradesh.
According to the tender, Exicom will setup the charging infrastructure comprising of 120kW and 50kW EV off-board DC chargers of CCS standard for e-buses. "The charging infrastructure shall comprise of 120 kW and 50 kW EV Off-Board DC Chargers of CCS Standard for Electric Buses," a company statement said.
The company had earlier setup AC and DC fast chargers with Bharat specifications to charge the Tata Tigor and Mahindra e-Verito cars procured by EESL and has further expanded its offering by introducing high voltage GB/T, CHAdeMO and CCS compatible 'Harmony' EV chargers.
The company has been developing EV technology to establish sustainable mobility which is technologically advanced, emission-free, self-driven and sustained by a green charging infrastructure, it said.
With the Harmony chargers, Exicom aims to accelerate the adoption of electric mobility and make users experience even more convenient, safe and rewarding. It is a part of a next generation of smart EV charging solutions which boasts a number of state-of-the-art features.
In July, Exicom Tele-Systems became a core member of the Charging Interface Initiative (CharIN e.V.), an open coalition of world-class firms from the automotive sector and associated industries aiming to support and promote the Combined Charging System (CCS) as a global standard for electric vehicles (EV) charging. Through this membership, the company is aiming to foster advance standardization of CCS in other regions of the world including India.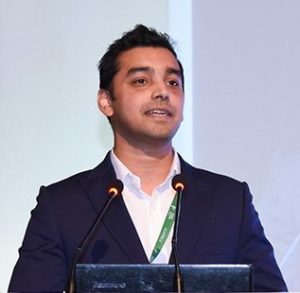 Currently, CCS is the world's only charging system that covers all charging scenarios with a single product.
Anant Nahata, Managing Director of Exicom said in the statement, "Winning this tender further strengthens our position as a market leader with largest base of deployed EV chargers in India".
(Visited 344 times, 1 visits today)