UN Adopts 2 Resolutions Led by India at Nairobi Summit
The United Nations Environment Assembly (UNEA) has come forward and adopted two resolutions piloted by India on single-use plastics and sustainable nitrogen management.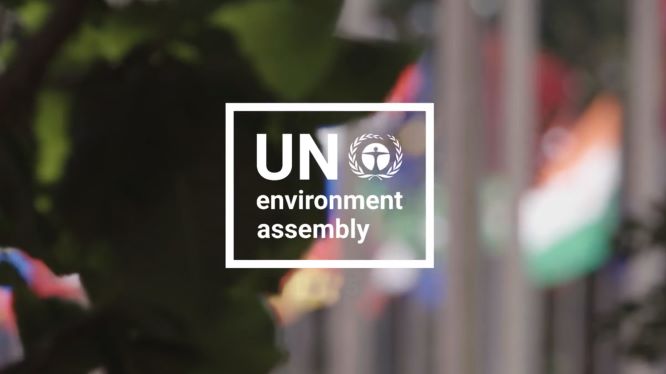 According to the Ministry of Environment, Forests and Climate Change (MoEFCC), the resolutions were adopted at the fourth session of UNEA which was recently held in Nairobi from March 11 to 15 on 'Innovative Solutions for Environmental Challenges and Sustainable Production and Consumption'.
"The global nitrogen use efficiency is low, resulting in pollution by reactive nitrogen which threatens human health and ecosystem services, and contributes to climate change and stratospheric ozone depletion. Only a small proportion of plastics produced globally is recycled with most of it damaging the environment and aquatic bio-diversity. Both these are global challenges and the resolutions piloted by India at the UNEA are vital first steps towards addressing these issues and attracting the focus of the global community," the statement said.
Indian delegates also hosted, a session on 'Global Partnerships: Key to Unlocking Resource Efficiency and Inclusive Green Economies' which was attended by representatives of member states like Germany, Brazil, and South Africa. The delegation also participated in the panel discussion on 'Need for Additional Commitments of Public Finance and ways to Maximize Mobilization of Climate Finance', the statement said. It added,
"It was highlighted that climate finance is an important lever for climate action related to both mitigation and adaption in developing countries. The contributions to climate finance need to be in consonance with the basic principles of common but differentiated responsibility and respective capabilities (CBDR-RC). Climate finance is more of an obligation of the developed countries based on their historical emissions. The availability of sufficient, additional and predictable climate finance is a key for action. India has been initiating domestic climate actions, both related to climate change mitigation and adaptation, primarily through its own financial resources. There is a sense of urgency for financial support to developing countries, which have not been so responsible for these global environmental concerns."
So far in India 22 States and Union Territories have joined the fight to beat the plastic pollution, announcing a ban on single-use plastics such as carry bags, cups, plates, cutlery, straws and thermocol products. Puducherry is implementing a ban from March 1. In 2018, India surprised the world with its bold declaration to  eliminate single-use plastic by 2022,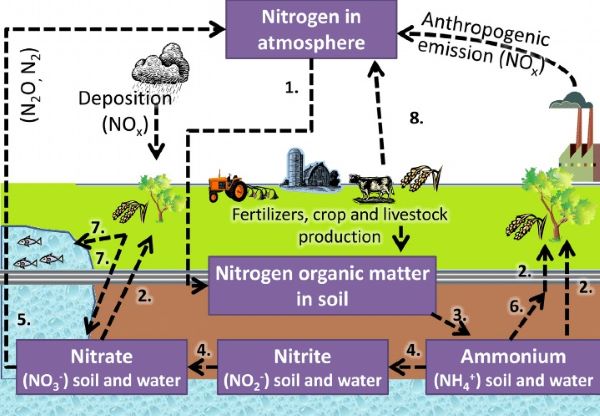 Unlike plastic pollution which garners much attention from governments and companies alike, Nitrogen management does not make the board. According to the World Health Organization, nitrate-contaminated drinking water can cause reduced blood function, cancer and endemic goiters. Surplus inputs of nitrogen compounds have been found to cause soil acidification. The lowering pH, as a result of the acidification, can lead to nutrient disorders and increased toxicity in plants. It may also affect natural soil decomposition.
Nitrogen pollution has a significant impact on the environment:
(Visited 321 times, 1 visits today)