India's Diesel Conundrum. Why is Consumption Still Growing?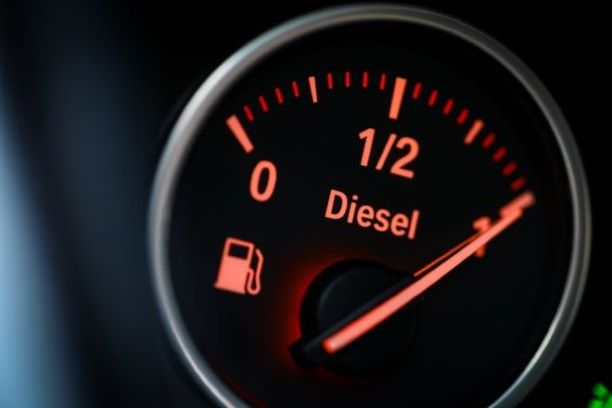 Surging diesel consumption in India, the world's third-largest oil user, despite opinion hardening against it, underscores the conundrum that the fossil presents for India and Indians.
If you have shown interest in biofuels in the past, you might have come across the impending boom that the phase-out of diesel was supposed to create. But years have passed since then and yet diesel remains one of the top fossil imports burning up Indian forex.
The demand for diesel is to grow three-fold by 2040 as per a report drafted by Petroleum Planning and Analysis Cell (PPAC) of the ministry. This was the finding, even when transition and transformation scenarios considered expansion of smarter lifestyles, electric vehicles, increased telecommuting, and higher energy efficiency. For the automotive industry which has been resisting  the 'EV Only' transition by 2030, the numbers do not justify the fears  they have been expressing over the planned EV shift.
According to  government estimates oil demand is forecast to touch 510 million metric tonnes (MMT) by 2040 under (business as usual) trend, and 407 MMT under transition and 263 MMT under transformation. Diesel, which comprises about 40% of oil demand in the country and is the mainstay of long-distance road transport, is projected to grow 5% every year on average till 2040.
In fact, despite key auto majors like Renault, Honda, Maruti announcing a diesel free future soon, besides Indian railways , the biggest diesel guzzler, shifting towards complete electrification by 2022, the demand for diesel is set to rise in 2019 by 5.7% and 6.4% according to Fitch and Wood Mackenzie.
Ironically, despite the continuing FAME scheme which now has entered its second innings, India consumed a record 6.9 million tonnes of diesel a month in 2018, or about 1.7 million barrels per day (bpd), data from the Ministry of Petroleum showed. (An Oil barrel = 158 litres approx)
Why such a massive appetite?
GDP and Cars
India's economy is expected to grow by 7.2 percent in the 2018/2019 financial year, which runs from April to March, versus 6.7 percent the previous year, according to government data.
"Tied to a constructive GDP outlook – and alongside the country's positive demographics, low vehicle penetration and loose monetary policy – is our forecast for rapid growth in vehicle sales, which again will be positive for diesel," said Peter Lee, an analyst at Fitch Solutions, adding that diesel cars account for nearly a quarter of new vehicles in India.
With affordable hybrid and electric cars still away from the reach of the massive middle class of the country who given the increasing purchasing power are driving the car sales in India. And still India has a ratio of merely 22 cars per thousand individuals, which leaves a lot of margin for car makers offering affordable ICE vehicles. Indian sales of commercial vehicles, which largely run on diesel, rose to a record last year, and Jan. 2019 sales climbed to 87,600, a record high for this time of the year, according to data on Refinitiv Eikon.
Backed by these factors, the International Energy Agency (IEA) finding suggest that the passenger car ownership in India will grow by 775% over the next two decades with 175 cars per 1,000 people in 2040. This you will notice will also add to diesel engines till at least 2030, when the government plans to phase out petrol and diesel cars (which remains debatable as of now).
GST
The implementation of a nationwide goods and services tax (GST) has also been beneficial for diesel demand. "The GST has led to the removal of interstate taxes. This is a structural shift, resulting in increased demand for heavy and medium-duty trucks to achieve economies of scale and operational efficiency," Wood Mackenzie's Aman Verma explained.
India's diesel expansion will likely continue despite rising air pollution concerns, especially in the capital of New Delhi. The country's fuel standards have improved, removing much of the sulfur from the diesel pool.  India will adopt the so-called Bharat VI standard that is equal to the most stringent European standard, next year, Environment Minister Prakash Javadekar said on Friday.
Construction and Roads
There is another factor usually ignored with its connection to the fuel consumption – the real estate and highway construction sector. According to one estimate, it costs approximately $3 million ( over Rs 20 crore) to construct a twin 1 kilometer of a highway, while Indian road agency NHAI says the cost of making roads ranges from Rs. 5-12 crores/km depending upon the type of roads under construction. Many factors determine the cost of construction, including Contractor's operating cost such as fuel, labour, interest rates, insurance.
Now with the government planning to build 40 kms of road daily and Rs 190 billion allocated from budget, you can expect how much fuel especially Diesel gensets will gulp down to power different machines and site works.
Which brings us to the other mega plan of the government of India. The ambitious 100 smart city plan which also includes rejuvenation of 500 other cities, announced way back in 2015. These plans are rolling and groundwork has started in places like Gujarat's Dholera and similar such 20 sites which are close to completion according to officials. Now, these sites may become self-sustaining in the future but until then its construction will follow the old system which employs diesel run gensets.
In broad terms–The building and construction industry in India is poised to grow steadily as predicted by KPMG in a report where it highlighted that 9 crore houses needed to be built in India at an estimated investment of US$ 2 trillion to accomplish the "Housing for all by 2022" vision. This would also involve the investment of another US$ 1.5 trillion in supporting infrastructure comprising commercial real estate and urban infrastructure. By any yardstick this kind of investment is humongous and if achieved could augur well for the power generator industry, especially the diesel generator industry.
One of the most eminent challenges is the availability of power for undertaking construction activities. These activities include excavations for foundations, land levelling, road construction, bridge construction, concrete mixing, crane operation, bore well digging, on-site pre-stressed concrete production, welding operations, rail construction, metro construction and other related activities. All these activities require electric power in the construction site and in most cases, grid supply is not available, and the companies depend on power generators to supply the required power.
Since the building and construction industry operates a variety of equipment with wide range of power ratings, there is a host of generators using diesel as the fuel of choice because of the inherent advantages diesel offers. They include easy availability, relatively lower cost and efficiency of diesel engines.
Although solar-powered generators along with hybrid generators are posing a challenge, diesel generators have become the real backbone of the building and construction industry as diesel generator manufacturers are in a position to quickly scale up their production and launch diverse products that can cater to the expected high demand. What is more, these generator manufacturers have a wide network of dealers and service points manned by highly qualified and well-trained technicians.
Those are precisely the kind of advantages that alternatives like renewables lack currently, although solar and storage are on their way to make headway o some sort now.  A key advantage is the sort of backstop the government has placed on Diesel prices, with prices clearly unlikely to be allowed to drop below say, Rs 55-56 per litre, irrespective of any future drops in international prices. While they will certainly be allowed to climb as high as Rs 85 per liter if global crude roils up.  On current prices, it has made the cost-benefit analysis, the most decisive factor still influencing a shift, increasingly favorable for renewable and other options to make a dent in diesel consumption. Areas like captive power and agriculture are set to see a revolution in the coming 5 years.
With agriculture adopting solar pumps, solar lights, wind farms and hybrid systems and cities shifting to electric vehicles and electric trains, the stigma attached to them being a niche technology or being expensive, needs to gradually fade too. A common man needs affordable and readily available solutions to start choosing clean energy sources including biofuels, equipment and electricity gensets like solar or hybrid without subsidies or government yojanas.
(Visited 525 times, 2 visits today)