The Slow Decline of Diesel in Rural Economies
From being the dream fuel that powered rural economies and their transformation, diesel has finally come full circle, slowly ceding ground to other options as the main energy source in Rural India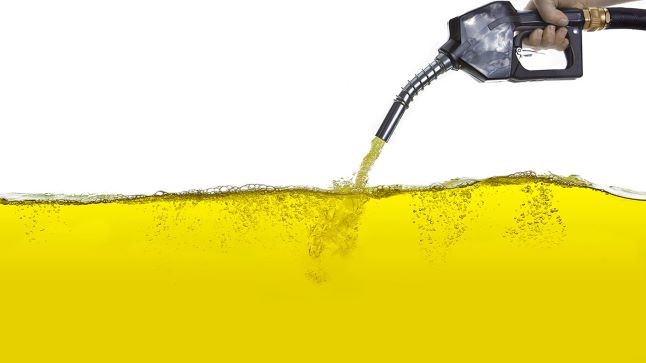 For many decades the sound of diesel generators was synonymous with the rural outback of the country. The hamlets scattered across the countryside without the luxury of grid connection, depended on kerosene or diesel generators to power their homes and irrigate their farms. That was one of the reasons for the extra subsidy added on to diesel, that, at its peak, made the fuel almost 40% cheaper than petrol across the country.
Recent developments, however, signal the beginning of a diesel "death spiral", as renewable, decentralized solutions are gaining traction with governments, businesses and households. It will take time, and the trend is not consistent yet in all countries, but there are clear indications.
Did you know that per kWh, small diesel generators create 2x the CO2 emissions of coal power plants? Eliminating CO2 and black carbon from diesel mini-grids can reduce emissions by 115 million tonnes of CO2 per year. In India, new data from IEEFA shows that replacing diesel irrigation pumps with solar power can reduce CO2 emissions by 224 million tonnes. Not to mention telecom towers and numerous other heavy diesel users. In fact, Greenpeace had estimated that replacing a significant portion of its diesel pumps with solar pumps could deliver  enough renewable power to help meet the impending shortfall in its 2022 targets.
Smog chocked cities and their skyrocketing pollution to toxic levels put the glare squarely on subsidies for diesel that had led to its  proliferation in the agricultural sphere of the economies. Air pollution now kills about 3.3 million people prematurely every year – more than HIV, malaria and influenza combined – with emissions from diesel engines among the worst culprits. Governments from all over the world started to taking actions when Climate change science came to their shores. Removing subsidies has been just one aspect, with many countries actually adding a 'green tax' on the fuel today. A payback to help clean up the mess diesel has contributed to, in no small measure.
The positive climate impact of replacing diesel with small-scale hydro, solar and biomass generation started to show its impact in the rural areas. But the savings goes far beyond the carbon budget, and include health and financial benefits for rural families, as well as for businesses with no grid access.
Like for example, in Myanmar , a company called Mee Panyar. This company is helping the Burmese villages transition from Diesel minigrids to solar power generation. It found that the switch decreases household electricity prices by up to 50%, reduces carbon emissions by 60% and creates new livelihood opportunities from productive use.
Closer home, an study by IEEFA says that India can save upto $ 25.7 Billion dollars annually from replacing conventional pumps with solar powered pumps. Government's KUSUM program is in line with the same vision and plans to spend nearly $ 5 billion to develop about 26 GW of solar powered irrigation by 2022. Another sector that needs an overhaul is replacing diesel powering its telecom towers, which is among top consumers of diesel apart from irrigation and transport.
Supporting the cleaner source of solar energy for the farmers is another think tank, Council on Energy, Environment and Water (CEEW) found out that operating cost of solar pump is low and better than diesel pumps for farmer from a lifecycle cost perspective.
In Bangladesh, a study of over 400 installed irrigation pumps have also shown promise for farmers on the basis of life cycle costs, solar irrigation pumps are much more attractive compared to diesel pumps. In addition to this, PV pumping systems allow low operating cost, unattended operation, low maintenance, easy installation, and long life.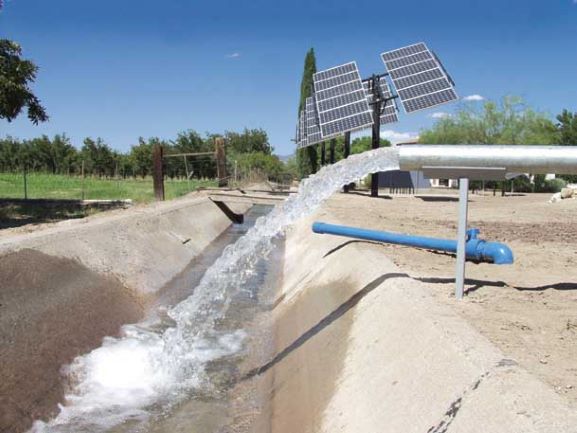 Meanwhile in sub-Saharan Africa, another research from 2018 points to a similar opportunity, noting that in many countries emergency diesel generators represent grossly 10–20 percent of a country's total power generating capacity.
Like Nigeria, who is a huge consumer of diesel, with an estimated 60 million liquid fuel generators being used to power telecom towers, industry, business and households. The Nigerian government's Energizing Economies Initiative plans to solarize more than 80,000 shops within a year, and power over 340,000 micro-, small- and medium-sized enterprises. Many of those businesses are reliant on diesel.
Similar pilot projects are undertaken in countries like Egypt where solar pumps are encouraged for lifting water from below-ground conduits to irrigate crop fields.
Besides government, private players have also contributed in the slow demise of diesel. So, while fossils may be in strong demand, the writing on the wall says otherwise. After the World Health Organisation declared diesel exhaust a carcinogenic, a cause of lung cancer in the same category as asbestos and mustard gas, countries are scrabbling to phase out diesel in agriculture and cars to reduce toxic smog. While heavy weights like car manufacturers are slow to phase out diesel driven cars, rural economies cushioned with subsidies and incentives are winning at giving up their addiction of the dirty diesel.
For India, perhaps the elephant in the room is the fact that most of our crude oil is imported, which means any reduction in diesel will lead to straight impact on the country's fiscal situation. With no dearth of projects demanding immediate attention and funding, the government also understands that less diesel will no longer signal a slowdown, it could actually mean better days too, if handled well.
(Visited 932 times, 1 visits today)