The Reluctant Steel Industry and Climate Change
Steel, an inherently carbon-intensive material, is the leading source of industrial emissions on the planet. We take a look at a report by IIGCC which wants the reluctant industry to do something to mitigate that.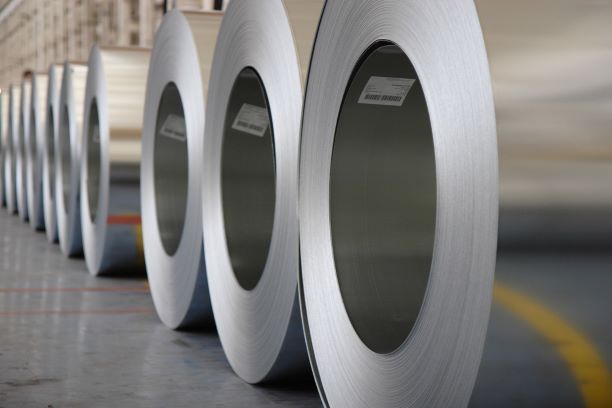 A report titled 'Investor Expectations of Steel companies' by the Institutional Investors Group on Climate Change (IIGCC) has set the ball rolling for the steel companies to act in favor of slowing down man-made climate change. In fact, it is very interesting that Energy and Transportation, two of the biggest contributors have made huge progress thanks to technology, manufacturing and agriculture haven't really progressed as much. Steel, as the leader within manufacturing, certainly needs to be placed in the spotlight.
Coal power plants or other power generation projects that use fossil fuels have witnessed a systematic and sometimes public pressure to phase out in order to give Renewable sources space to grow and become commercially viable. The steel industry on the other hand has largely escaped scrutiny.
Stephanie Pfeifer, chief executive officer of the IIGCC, said: "The steel sector still needs to reduce its greenhouse gas emissions dramatically and this will only happen with significant technological innovation."
A group of investors which have a combined worth of $32 trillion in assets has demanded the steel industry update its practices worldwide.
Global steel production accounts for 7% of global greenhouse gas emissions, the investor group said. To keep in line with international government commitments to limit a global temperature increase to 2°C – as per the Paris Agreement – the sector would need to reduce its overall emissions by at least 31%, the IIGCC said, and cut emissions intensity by 55% by 2050.
This is the latest move that investors are using their financial might to try and bring a change in an industry they fear has been dodging its environmental responsibilities for far too long. The institutional investors represent equivalent to 40% of funds managed by the world's largest 500 investment managers.
Carbon Pricing
The report says, "Companies with production in markets where the introduction of carbon prices is likely (or existing carbon prices are likely to increase), will be exposed to additional costs, unless such costs can be passed on to customers."
The global investment manager, Schroders have suggested that the steel sector could see profits fall by 80% if higher carbon prices emerge. In addition, in considering the potential impact of the energy transition on credit ratings in the sector, Moody's has identified regulatory uncertainty as the main risk the steel industry is exposed to.
While it is estimated that in the coming years 70% of the world's steelmaking will face a carbon price, they are unlikely to be the same across the globe. In Canada, India, and South Korea, a number of provincial carbon taxes have been instituted, while the US is yet to move to regulate carbon in this way. Crucially for the steel sector, China has pledged to reduce its emissions per unit of GDP by 40-50% compared to 2005 levels and is expanding the scope of GHG emissions covered by emissions trading system from 9% to 16%. Differences in carbon pricing in different regions has led to concern regarding 'carbon leakage' – where steelmaking relocates to areas with lower costs. With a carbon pricing scheme emerging in China, the scope of carbon leakage to China remains to be seen. Carbon pricing is not the only potentially costly regulatory intervention for the steel sector; other efforts to reduce pollution may also result in financial impact.
The Cut
According to the Science Based Targets Initiative, which develops sectoral decarbonization pathways for companies in different sectors using the IEA 2°C Scenario as a reference, by 2050 the steel sector will need to reduce emissions to 2,044 gigatons CO2 versus a 2010 baseline of 2,955 gigatons. This equates overall to a 31% reduction in gross emissions and 55% reduction in emissions intensity. Companies and investors should note that the IEA 2°C Scenario (now referred to as the IEA Sustainable Development Scenario) is not as ambitious as the goal of the Paris Agreement of limiting warming to well below 2°C and only assumes a 50% probability of achieving the goal, meaning that the trajectory of emissions reductions from the sector may need to be steeper.
Reality
The IIGCC – made up of more than 250 investors – noted that there were clear examples of innovation and pilot projects underway across the sector, adding that significant energy efficiency improvements had already been made.
However, the group highlighted that no steel companies had set long-term emission intensity targets through to 2030 and beyond, something that has been demanded by institutional shareholders in other sectors, such as oil and gas and mining.
Globally, steel is responsible for 7 percent to 9 percent of all direct emissions from fossil fuels, with each tonne produced resulting in an average 1.83 tonnes of CO2, according to the World Steel Association. And as the world's population grows, demand is only predicted to increase.
The Industry insiders are skeptical and say that technology to make grey metal green will not be rolled out commercially until 2030s.
A way forward
The good old recycling—Steel is 100% and indefinitely recyclable without any quality loss. When recovered, it is 100% recycled. Its recycling rate is high but varies from product to product. In construction: 98% for beams, 65-70% for reinforcement bars.
The World Steel Association Life Cycle Assessment report suggests that for every tonne of steel scrap used to make new steel, we save over 1,400 kg of iron ore, 740 kg of coal and 120 kg of limestone. Re-manufacturing plays a crucial role.
Innovations have started to pour in. The steel giant ArcelorMittal says that using their latest steel grades allows a CO2 emission reduction of 19 gram/aerosol! On the other hand, TV Narendran, MD, Tata Steel India and SEA adds that another important aspect of ensuring sustainable manufacturing is reducing water footprint. Water is used throughout the steel-making process in the cooling operations, for descaling and dust scrubbing. Even though the steel industry uses large quantities of water, very little of that water is consumed and most of it is reused or returned to source. Global best practices such as 'zero effluent discharge', the use of cyanide bacteria for the treatment of wastewater in plants and on-site power generation is also being incorporated by the industry."
Mahindra-Sanyo, for example – currently the only steel company with an approved science-based target – aims to develop circular economy principles within their operations, ensuring that 65% of their material input for production is scrap.
Meanwhile, knowing that water usage directly contributes to emissions, Mahindra-Sanyo is working to more effectively manage their water usage, reusing grey-water from their sewage treatment plant in their industrial cooling processes.
To Read the IIGCC report, click here.
(Visited 621 times, 1 visits today)