Mega Food Parks Is Govt's Answer to Reduce Grain Wastage
Fourteen mega food parks (MFPs) are planned by the government to become operational this year with a minimum estimated investment of Rs 3500 crore. The government has sanctioned 42 MFPs to be set up in the country and out of this 13 are operational.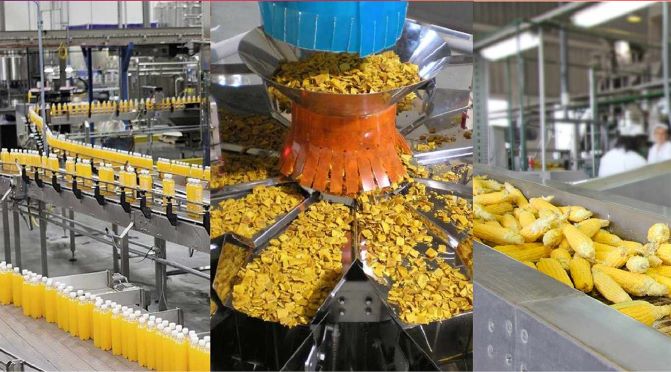 Union Minister of Food Processing Industries Harsimrat Kaur Badal, inaugurated the first Mega Food Park in Telangana which will be called Smart Agro Food Park in Lakkampally, Nandipet Mandal of Nizamabad District, Telangana state.
According to the official statement, the Mega Food Park will leverage an additional investment of about Rs. 250 crore in 22 food processing units in the park and generate a turnover of about Rs. 14000 crore. The Park will also provide direct and indirect employment to 50,000 youth and benefit about 1 lakh farmers. Mega Food parks shall facilitate doubling of farmer's income by 2022
The Food Park is formulated to benefit farmers, as well as reduce post-harvest losses and hedging the farmer's risk, and Telangana will work to provide additional financial benefits along with Pradhan Mantri Kisan Samman Nidhi's Rs 6000.
This Mega Food Park has been set up in 78 acre of land at a cost of Rs. 108.95 crore. The facilities being created by the developer at Central Processing Centre (CPC) of this Mega Food Park include Raw Material Warehouse of 5000 MT, Finished Good Warehouse- 5000 MT, Multi Commodity Cold Storage-5000 MT, Deep Freeze Store-500 MT, Turmeric-Curcumin, Oleoresin Extraction unit-5 MT/Day, QC Laboratory and other related food processing facilities.
PM Modi too laid the foundation stone of a mega food park at IMT Rohtak to be set up by HAFED yesterday. The Government earlier in August had announced 75% subsidy for setting Mega food Parks in Jammu Kashmir, while a similar food park is announced in Tamil Nadu. Centre has approved Rs 80 Crores for a food park in Manipur.
Despite being one of the top producers of grain in the world, in India 20% of its children under the age of 5 suffer from wasting due to acute undernutrition, on the other hand, the same percent is obese too. While obesity is due to lifestyle choices of the families, hunger and malnutrition go hand in hand, and the cultivation of huge amounts of grains, fruits, and vegetables in the country has not ensured that these children are well looked after.
According to one study, a quantity of wheat equivalent to the entire production of Australia goes to waste each year in India. Rs. 44,000 crore is the value of food grains wasted in India every year. What's more, the food grain wastage value is 150 percent of India's budget allocation on agriculture.
India harvested a record 284.8 million tonnes of food grains in 2017-18. The food grain target for 2018-19 — announced by agriculture commissioner SK Malhotra during a two-day national conference  — is 0.14 % higher than the fourth advance estimate for 2017-18 production at 285.2 million tonnes. This is despite below-average monsoon predictions.
The current food grain storage capacity in the country is 87.737 million tonnes with FCI and State agencies as on 31 October 2018, which leaves close to 200 Million tonnes of stockpiles to go to private storage holders, wasting huge amounts of precious grains.
Here Mega food parks can offer a part of the solution. The government believes the mega food parks will give impetus to the "food processing sector by adding value and reducing food wastage at each stage of the supply chain with particular focus on perishables".
Mega Food Parks is to create modern infrastructure facilities for food processing along the value chain from farm to market with strong forward and backward linkages through a cluster-based approach. The primary processing and storage will be created near the farm in the form of Primary Processing Centers (PPCs) and Collection Centers (CCs). Under the Scheme, Government of India provides financial assistance upto Rs. 50.00 Crore per Mega Food Park project.
(Visited 761 times, 1 visits today)