The case of the missing bidders and SECI's Manufacturing-Linked Solar Tender
Despite six extensions, Solar Energy Corporation Limited's largest and 'prestigious' manufacturing linked tender continues to repel bidders. What's the way forward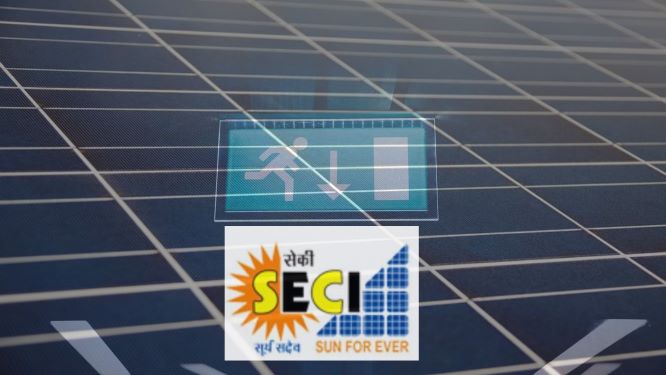 For SECI, India's nodal agency for solar power bidding, the idea of manufacturing and developing solar sites together has clearly failed. Even after relaxing the upper limit of tariff for the 10 GW development and 3 GW solar manufacturing tender , besides postponing the bid submission dates 6 times, all major industry players except one continue to give it a miss. During the last update, only Azure Power came forward and submitted the bid for 2000MW project linked with 600 MW solar equipment manufacturing capacity.
SECI had floated the tender in May soon after the introduction of Safeguard duty of 25%. This tender was aimed at improving the domestic production of solar panels. About 90% of PV Panels are currently sourced from countries like China, Malaysia and Philippines.
Read: Bid Extensions the new norm at SECI?
However this tender has almost been a milestone for the slowdown in the sector that has set in since.  SInce this tender, SECI has scrapped major tenders in Gujarat, and the final blow came after Indefinite Postponement of Maharashtra Solar Park Auction Signals Deeper Troubles for Solar, which had prompted the government to do something quickly.
Since SECI is the only wholly government agency involved in solar sector of the country, officials at the helm will be answerable if this solar manufacturing tender is scrapped. Many industry insiders hint that it is probable as SECI, after the tariff revision on November 12, is unlikely to show any more laxity.
Iam Renew team reported that the nodal agency, SECI raised the ceiling tariff by 10 Paisa per unit for auctions for the 10-GW manufacturing-linked solar scheme. The revised tariff ceiling stood at ₹2.85 a unit from ₹2.75 a unit earlier.
The news comes at heels of government directive that will put further pressure on SECI. The government has asked SECI to bring tenders of 1000 MW every month starting from November 2018 to February 2019. The government directive is in line with its commitments made under the Paris agreement. India plans to install 175GW of renewable energy by 2022 and solar power's share is 100GW(60GW from Ground mount and 40GW from rooftop installations).
According to India's Central Electricity Authority, cumulative installed solar power capacity reached 26 GW at the end of September after 1.5 GW of fresh photovoltaic (PV) capacity came online in the third quarter. Faring better from 1.4 GW in the second quarter. The 26 GW of installed solar accounts for a 7.46% of India's total power generation capacity. The country's installed power generating capacity stood at 334.4 GW as of January 2018, which is the world's fifth-largest.
Hence 4000MW or 4GW is the target set for the last quarter ending on March 31st. This will take the total to 30 GW of solar capacity addition for the entire FY 2018-19, if there aren't any other delays or cancellations of solar or Hybrid tenders and previous tenders are allowed reach fruition.  However, with developers caught between a volatile market situation and an inflexible government, don't hold your breath on targets being met for this financial year. In fact, a bigger worry now might be job losses and shrinking at some firms, as anticipated contracts or adequate margins have moved away, making it a very tight market suddenly, a far cry from the boom like conditions of barely a year ago.
(Visited 180 times, 1 visits today)