Zoomcar halts Bike sharing service PEDL & partners with TATA to deploy 500EVs
Bengaluru-based car-rental startup Zoomcar will halt its dockless bike sharing services PEDL from today. In other developments, it has partnered with Tata Motors to deploy 500 EVs in 20 cities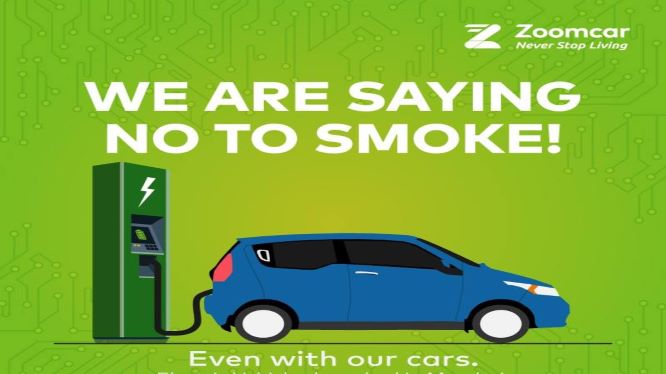 Bengaluru-based car-rental startup Zoomcar has decided to temporarily stop services of its dockless cycle-sharing services PEDL from today, December 21 all across the country.
Zoomcar founder Greg Moran in his statement said that the company will be upgrading the cycle as the demand for the services was extremely high. So they want to ensure that the calibre and the quality of the cycles are up to the mark.
Moran added that the platform will be redesigning the cycles to produce a better product and re-enter the space early next year. He added that they are bullish for PEDL and want to ensure better quality services with better bikes.
"While Zoomcar has iterated on several cycle designs with a variety of different cycle manufacturing partners, we are yet to arrive at an optimal solution that will help us to deliver a consistently excellent customer experience at a meaningful scale," said Zoomcar in a statement.
The Bike sharing services or PEDL was launched in 2017 in Bengaluru. It quickly rolled out to 10 cities where commuters can locate the green coloured PEDL cycles from stations and unlock the cycle by QR code scans. The application can also be linked with a Paytm wallet for hassle-free payments.
According to Moran, they are looking for different materials to increase the durability of the bike which will ensure more safety to the rider.
Zoomcar, founded in 2012 by Greg Moran and David Back, raised $40 Mn (Rs 280 Cr)  in a Series C funding round led by Mahindra & Mahindra in February this year.
Partnership with Tata Motors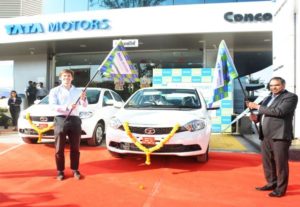 Zoomcar today has entered into a partnership with Indian automobile giant TATA motors, in which both companies are planning to deploy 500 units of electric car TIGOR in 20 cities in 2019.
Commenting on the flag off event in Pune, Greg Moran, Co-Founder and CEO, Zoomcar said, "The Zoomcar team is thrilled to partner with Tata Motors to bring electric vehicles to Pune. This marks the beginning of a dynamic partnership within electric mobility and we expect to touch 20 cities and 500 electric vehicles with Tata over the next year."
Zoomcar's decision comes at a time when the Indian government is encouraging e-mobility solutions within the country. Several startups have launched services in the e-mobility space. Witnessing the current growth in the space, cab-sharing unicorn Ola launched its own bicycle sharing service Ola Pedal. In 2018 itself, Akash Gupta and Rashi Agarwal founded Mobycy which offers e-scooters, e-bikes, and bicycles for rent.
The Bengaluru based start-up understands the need to diversify its business to stay competitive in the long run. It is already in 35 cities with its flagship service to provide cars for rents. With new funds and a MoU with NTPC, it is also trying to foray into development and utilization of Public charging infrastructure and last mile connectivity.
(Visited 1,150 times, 1 visits today)