Vikram Solar adds IOCL to its government client list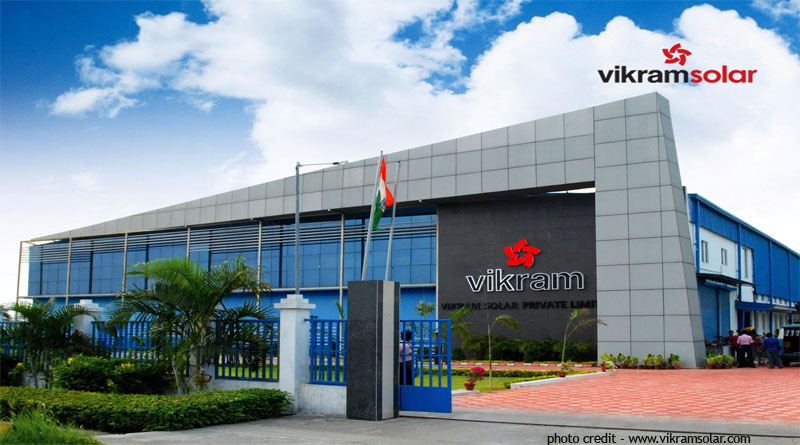 Kolkata headquartered Vikram Solar, a front ranking player in the solar module manufacturing and EPC solutions, has added one more prestigious name to its list of PSUs/government agencies clients – petroleum giant IOC (Indian Oil Corporation). The company has reported installing a 100 kWp (50 kWp x 2) Rooftop Solar PV system at two sites in Bikaner and Jhunjhunu for the Indian Oil Corporation offices in Rajasthan. The cumulative annual energy generation capacity of the two solar installations is 120000 kWh.
"We are glad to join the renewable energy race, partnering with Vikram Solar. Our 100 kWp solar plant was powered on and although we are yet to analyse the output, we are happy to have made the stride in contributing to the Indian solar growth," a senior official of IOC said. Giving the project details, Neha Agrawal, Head- Corporate Strategy, Vikram Solar commented, "We used ABB String Inverter (50kVA), imported from Germany, for this project, and faced logistical challenges as the installation site was on the outskirts of the city. The system, not only provides financial benefits but also environmental benefits in the form of Carbon Dioxide offset of 120 metric tonnes annually."
Vikram Solar already has a prestigious list of government clients which includes such leading names as ISRO, SBI, WBSEDCL, and AAI. From the private sector, its major clients include SL Group, IMFA, Century Ply, KBL, and Anmol Biscuits.
   Published on: Mar 20, 2018
(Visited 667 times, 1 visits today)