Record LED street light installation in MNRE minister's constituency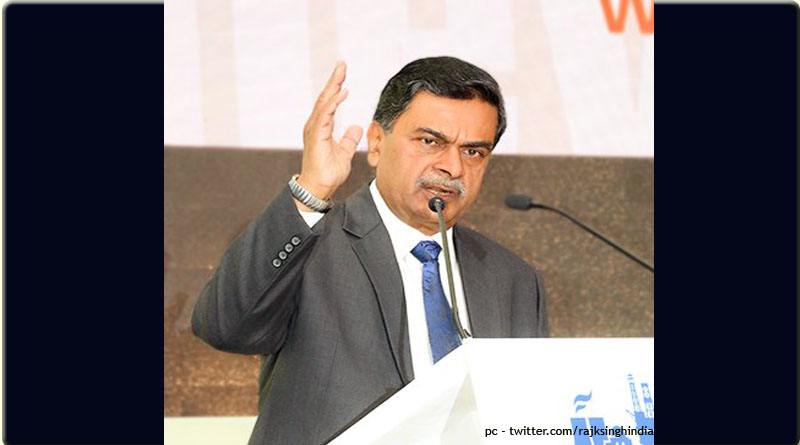 The Big Bang Reformer?
R K Singh, Minister of State (IC) for Power and New & Renewable Energy, seems to be keen to make his constituency Ara, Bihar a model pocket for LED light street installation. Recently, the minister dedicated 4,611 smart and energy-efficient LED lights to his constituency which has been installed in a record time of just three weeks under the Street Light National Programme (SLNP) of the Ministry of Power, Government of India. By doing so, Ara Municipal Corporation is expected to save 2.7 million kWh energy every year. In terms of monetary saving, it would amount to over Rs 13 crore over a period of next seven years..
Speaking on the occasion, R K Singh said, "These lights will not only illuminate the streets but also enable better and safe mobility for the citizens. I commend the efforts of Ara Municipal Corporation and EESL for their relentless work to complete the installation of smart LED street lights in a record time."
SLNP, spearheaded by Energy Efficiency Services Limited (EESL), is the world's biggest streetlight replacement programme. EESL is implementing this programme in association with several state governments and late last year, it had signed a Memorandum of Understanding (MoU) with Bihar to install around 3 lakh LED street lights in all districts of the state. To meet its target, the agency is
As a part of this drive, EESL is collaborating with as many as 143 urban local bodies (ULBs) in the state which includes 12 Nagar Nigams, 46 Nagar Parishads and 85 Nagar Panchayats. The broader targets of its Bihar plans include saving over 7 crore deemed units of energy annually. This would result in an estimated annual reduction of over 57,400 tonnes of CO2 playing a crucial role in India's climate goals.
 Published on: Mar 20, 2018 
(Visited 53 times, 1 visits today)