Chinese Wind Installations Could be Halved in 2020: Coronavirus Outbreak
The coronavirus outbreak could lead to production delays in China's wind turbine installations by up to 50 percent in 2020, according to a new report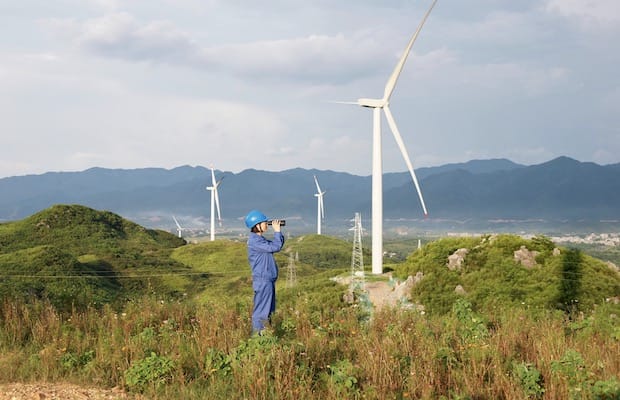 Out with the Old, In with the New
The coronavirus outbreak could lead to production delays in China's wind turbine installations by up to 50 percent in 2020, according to research firm Wood Mackenzie. "We estimate production delays across the wind turbine supply chain will result in a 10 percent to 50 percent decrease in 2020 wind installations in China, compared to our Q4 2019 wind power outlook, which was at 28 gigawatts capacity," said Xiaoyang Li, senior consultant, Wood Mackenzie.
She added that components without pre-existing bottlenecks, such as generators and converters, would be able to recover from first-quarter delays if the outbreak is brought under control in the next few months.
"In a best-case scenario, the epidemic is contained and production resumes by the end of March. In a bear-case, the epidemic could continue to impact the supply chain well into the middle of the year," Li said.
According to the research agency, the outbreak has brought much of China's wind turbine component production to a standstill in recent weeks. The quarantine and travel restriction measures will impact an already tight supply situation for key components.
It added that this could be bad news for wind markets such as China and the United States where developers are rushing to complete projects by end of the year to remain eligible for government subsidies.
The report further added that for non-China, Asia Pacific markets, the direct impact of the outbreak is minimal… these wind markets will need to lean on their domestic supply chains or imports from other low-cost regions such as India, Vietnam, and Southern Europe.
According to the analysis, 6 GW of installations targeting 2020 commercial operation day were identified as at-risk before the outbreak, requiring internal revenue service exemptions to maintain access to 100 percent value of the production tax credit, which is now likely to grow.
Recently, Indian rating and research agency CRISIL had reported that nearly 3 GW of solar projects, worth Rs 16,000 crore, could be at risk of penalties for missing their respective scheduled commercial operation date (SCOD) if the impact of Coronavirus on trade with China prolongs.
Source: saurenergy.com
(Visited 261 times, 1 visits today)