John Cockrill To Build 140-MW Electrolyzers For Greenko In First Indian Green Ammonia Plant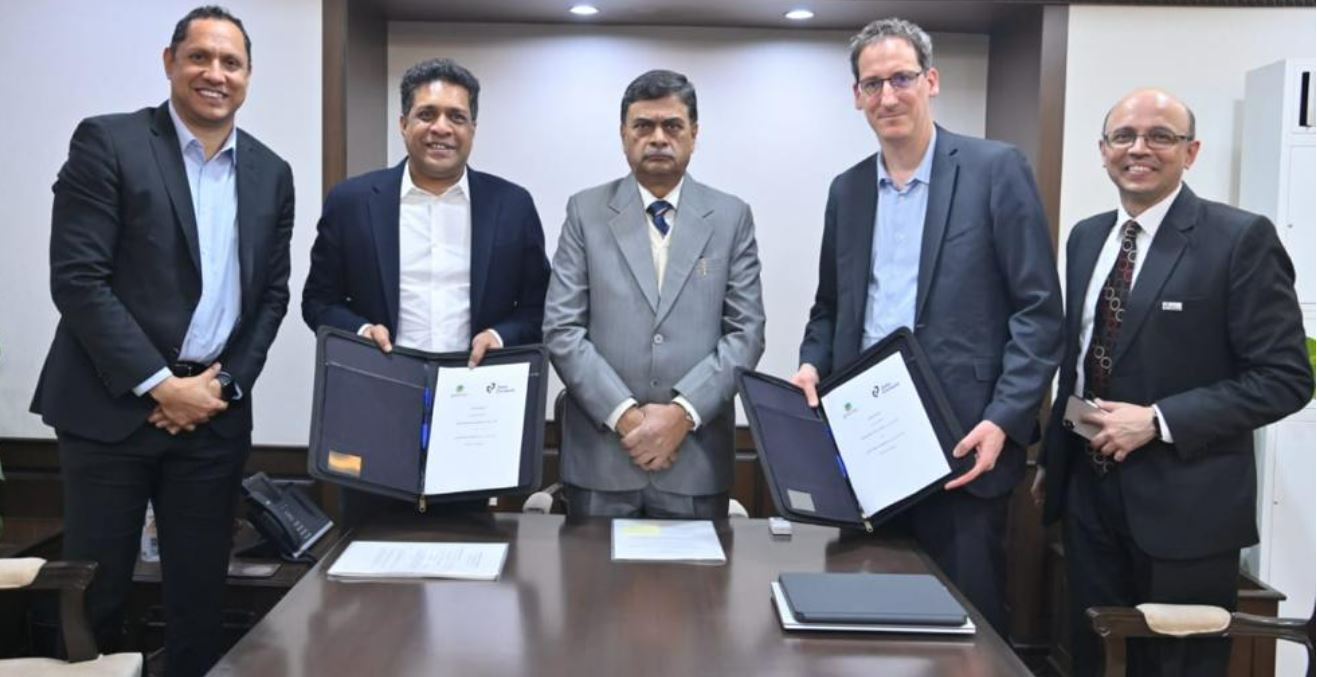 The Greenko Group has inked a deal with John Cockerill to supply alkaline electrolyzers worth 140-MW for the Una plant of Greenko in Himachal Pradesh. John Cockerill is a Belgium based designer and manufacturer of high-capacity alkaline electrolyzers. The order ranks as the largest such order from India till date.
According to the official statement of Greenko, the company has placed an order for 28 alkaline electrolyzers each of a capacity of 5-MW to the Belgian maker.
The Indian energy company informed that the Una plant will have a capacity of 300 MTPD and it will be the largest ammonia facility in India till date. Its being developed together by the two firms. Ammonia has been widely used as a fertilizer for the last century. Now, using renewable energy and a new method for making ammonia, researchers and entrepreneurs believe "green" ammonia can become a significant clean fuel source for generating electricity, even better than Hydrogen since transportation and storage is much more cost effective in this case.
Greenko mentioned, "The electrolyzers are due to be delivered in March 2024 and the plant is set to be commissioned by June 2024." It also said that the two firms will also develop an electrolyzer manufacturing plant in Kakinada district of Andhra Pradesh of an annual capacity of 2-GW.
Anil Chalamalasetty, MD & CEO, Greenko, said, "This agreement is latest example of our tangible efforts to accelerate India's green hydrogen ambitions as part of a wider program that will see India run the world's largest energy transition program."
Building On A Partnership
In April 2022, Greenko ZeroC (GZC), a subsidiary of Greenko Group, collaborated with John Cockerill to jointly manufacture green hydrogen electrolyzers in the Indian sub-continent by signing an exclusive agreement.
The objective of the agreement between Greenko and John Cockerill was to build a hydrogen electrolyser Gigafactory targeting capacity of two gigawatts which will substitute 8% of India LNG imports. The two companies continue to combine their strengths to collaborate in all spheres of market development for green hydrogen electrolysers, which convert clean energy into carbon free hydrogen.
Pressurized alkaline technology provided by John Cockerill is well adapted to "large scale" hydrogen applications and, combined with low cost RE-RTC (round the clock) solutions of Greenko, will enable the lowest Levelized Cost of Hydrogen (LCOH).
According to the collaboration, the gigafactory will comprise the full manufacturing electrolyser value chain, including state of the art nickel coating and will produce electrolysers delivering H2 at 30 bars at the outlet at the highest purity level.
Greenko aims to deliver internationally cost-competitive green hydrogen and associated green molecules. On the other hand, John Cockerill is also developing the world's highest capacity electrolysers (6.5 MW commercial with envisioned engineering to go upto 20 GW) and manufacturing facilities across the globe.
(Visited 259 times, 1 visits today)