India's Solar Sector Gets Global Vote of confidence as Tariff Records Shatter in 2 GW Auction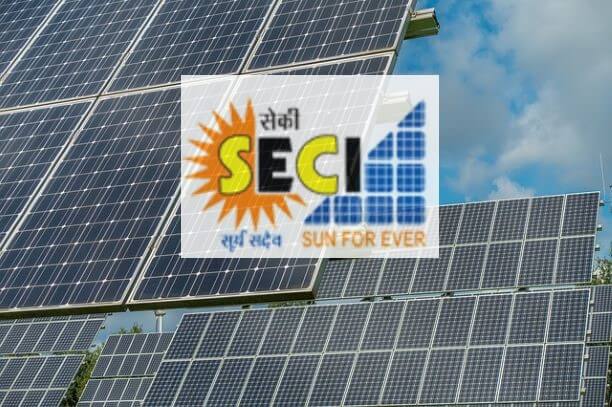 Dark Clouds over SECI
The Solar Energy Corporation of India (SECI) 's 2 GW ISTS connected (IX tranche) solar auction saw previous records broken, as a slew of global developers bid for a slice of the pie.
Spain's Solarpack Corporacion Technologica was the surprise winner with a  bid of Rs 2.36 per unit, as prices crashed to never before seen levels in SECI's  2 GW ISTS auction (Tranche IX). The winning bidders  from Spain, Canada, Italy, UK, and Germany underlined just how attractive the Indian solar market remains, even in these uncertain times. The lowest previous tariff was Rs 2.44 per unit, bid by ACME power back in 2016-17.
Among large Indian developers, Renew Power,  made a  sizeable 1200 MW bid at Rs 2.38 , followed by Tata Power with a 600 MW bid at Rs 2.39. While Renew Power has the option to accept the 400 MW it will get through SECI's bucket filling process, TATA Power faces th surprise prospect of missing out completely despite the lowest bid it has ever made for a solar project of this scale.
That was due to the surprises thrown up by the 4 other  firms bidding at Rs 2.37 per unit, for 300 MW each, except for Toronto-based AMP Energy Green, which bid for 100 MW. The CDC backed Ayana Renewable Power private Limited was the other firm with a 300 MW bid at Rs 2.38 per unit, the same price as Renew Power.  The other three firms bidding at Rs 2.37 for 300 MW each were Avikiram Surya India ( a subsidiary of Italian Energy major ENEL), IB Vogt from Singapore (Subsidiary of IB Vogt Germany) , and Eden Renewable Energy (UK based). India's largest power firm, NTPC, missed out completely.
The auction results, which were widely anticipated ever since news came out that the total bids were for 4350 MW from 12 developers, are a strong vindication of the many steps the MNRE has taken to ensure a better operating environment for solar power.
The results also seem to underline the role of capital, or access to cheap capital is proving in the renewable energy sector, with smaller players from India completely missing from the list of bidders.
Interestingly, with project completion only by 2022 for the winning bidders here, it remains to be seen how the impact of the increased duties on Chinese origin imports of equipment will play out here, as the prices make it quite obvious that sourcing will need to be done most efficiently by the eventual winners.
For Renew Power,  which will be offered only 400 MW out of the 1200 MW it bid for at Rs 2.38 there will be an option to opt out too, as per the tender conditions.
A source at SECI, when asked for the possible reasons behind the low bids, expressed surprise saying they themselves would be investigating  the same. While that secret comes out, for India's Power and MNRE Minister, R.K. Singh, the prices are yet another minor victory on the road to make an ever stronger case for a strong push, and support for renewable energy in the national grid. The minister has been forced to hold a press conference, as recently as last week, to dispel  ' canards' as he put it, regarding the proposed amendments to the country's Electricity act , which he hopes to pilot successfully in the next session of parliament.
(Visited 122 times, 1 visits today)