Google's New US Data Centres To Run on 1.6 Million Solar Panels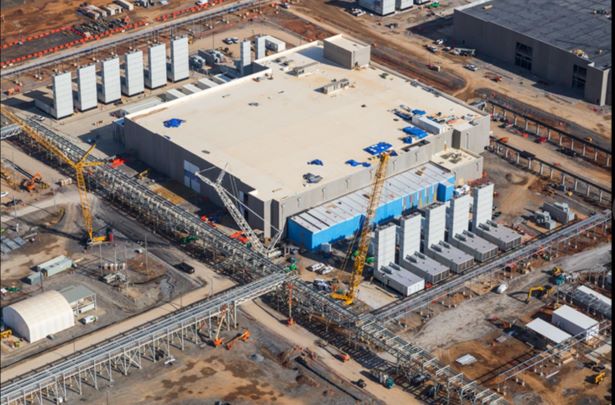 Google is ramping up its expansion in the southeastern US with millions of solar panels, in an attempt to match its energy-use with 100 percent carbon-free energy.
Tech Giant Google wants the electricity consumed by its new data centers in Tennessee, and Alabama, to be matched with 100 percent renewable energy from the very first day. Which is why it is installing a total 413 megawatts of power from 1.6 million solar panels – the equivalent of 65,000 home rooftop solar systems.
And to realize this goal, the global giant announced that it has struck a multi-year deal with the Tennessee Valley Authority to purchase output from several new solar farms.
Located in Hollywood, Alabama and Yum Yum, Tennessee, the two biggest solar farms will be able to produce around 150 megawatts each. These solar sites will be among the largest renewable energy projects in the Tennessee Valley region, and the largest solar farms ever to be built for Google.
The company said in a statement:
Thanks to the deployment of 1.6 million solar panels, approximately 72 percent of our data center electricity use in Alabama and Tennessee will be matched on an hourly basis with carbon-free sources—compared to a status-quo regional grid mix that is 48 percent carbon-free. 
Deploying solar farms will also create economic benefits for Tennessee and northern Alabama. By creating job opportunities, making lease payments the projects will generate millions of dollars in economic activity and tax revenue for the broader community.
John Bradley, TVA's senior vice president of Economic Development said:
Delivering large amounts of reliable, renewable energy at competitive rates creates quality jobs for the region and makes the Valley an attractive place to do business.
To date, Google's more than 30 long-term contract commitments to purchase renewable energy have resulted in nearly $5 billion in investment worldwide. The solar farms, which are planned for Hollywood, Alabama and Yum Yum, Tennessee, will provide approximately 72 percent of Google's data center electricity mix.
According to its own report, The search giant tried to reach 100 percent renewable energy purchasing goal in 2017. So far, Google has sourced carbon-free energy for its data centers in Finland, Netherlands, Taiwan, North Carolina and Iowa.
(Visited 816 times, 1 visits today)