China's Jiangsu Okays 6.7 GW of Offshore Wind Projects
The Chinese government has approved 24 offshore wind projects off the Jiangsu Province. These projects will have a total capacity of 6.7GW and will involve an investment of around $18 billion.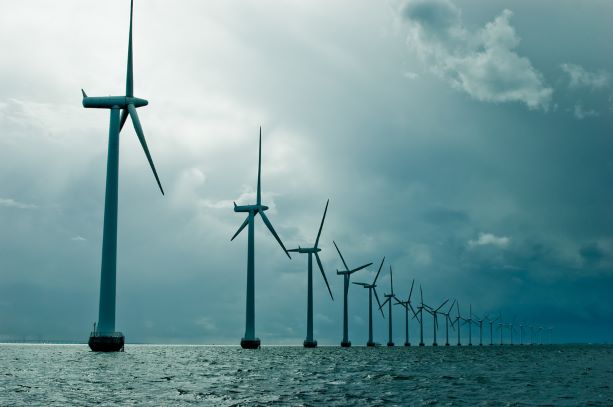 After Solar, China turns towards Wind Energy
East China's Jiangsu Province has approved 24 offshore wind power projects with a total capacity of 6.7 gigawatts (GW), according to the Chinese government daily Xinhua reported quoting sources at the State Grid Jiangsu Electric Power Co. Ltd. on Saturday.
The newly approved projects, will need a total investment of 122.29 billion yuan (around 18 billion U.S. dollars). These form a part of Jiangsu's ambitious plan to launch 10 GW-level offshore wind power plants also popularly known as "Three Gorges on Sea" alongside its coastal regions to boost clean energy consumption.
All the 24 newly approved projects will be developed by China's top power generators, including China Energy Group, China General Nuclear Power Corporation, China Huaneng Group and State Power Investment Corp. The projects have been given the greenlight and are expected to be completed before the end of 2020.
Currently, Jiangsu had 56 wind farms under operation by 2018, with online capacity reaching over 8.6 GW.
In 2018, China was responsible for almost half of the world's $25 billion investment in offshore wind, according to Bloomberg, spending $11.4 billion on 13 new offshore wind farms.
China aims to build seven large-scale wind power generation bases in Gansu, Xinjiang, Hebei, Jilin, Inner Mongolia and Jiangsu in 2020, to boost clean energy consumption.
China is also boosting its pumped storage power plant capacity to facilitate the integration of renewable energy into its electricity grid. The State Grid Corporation of China, which runs the majority of the nation's electricity distribution networks, is building 5 new plants which are expected to be operational by 2026, according to reports in China Daily. The plants, costing approximately $5.6 billion, will have a total capacity of approximately 6GW.
They are designed to transfer water from a reservoir at a lower elevation to a higher reservoir during the night when demand is low, using off-peak power production from sources such as wind power. The water is then released from the higher reservoir to generate enough power to meet demand at peak hours.
The boost to renewable energy in China is part of government moves to reduce reliance on coal power, to combat air pollution.
(Visited 215 times, 1 visits today)