Skills in Short Supply as Opportunities Open Up in Green Growth
While India has one of the hottest clean energy markets in the world, the lack of skilled workers is a major challenge.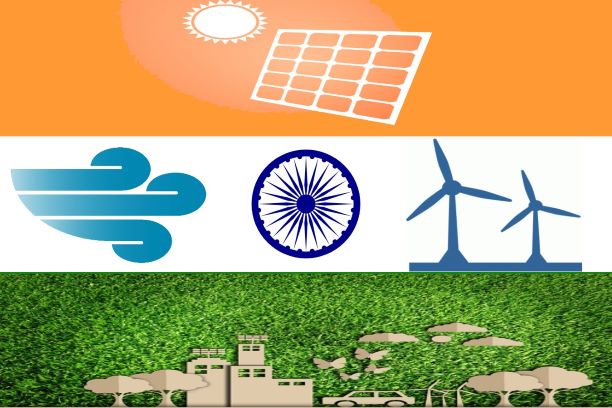 India is now the fifth largest renewable energy producer in the world. The country has the fourth largest wind energy installed capacity and the fifth largest solar PV capacity. In the coming years, India is aiming even higher toward achieving its climate target of 175 renewable energy by 2022. Yet, besides a stop start government policy, reaching India's target is dependent on a large, skilled workforce.
At 27 years, the average age in India is one of the youngest in the world. With a large population of young people, employment generation is a big priority for the government and the economy. A key solution to overcoming this challenge is developing education and training programs to support clean energy production.
Over 300,000 workers can be employed creating over one million job opportunities in achieving India's solar and wind energy goals, according to recent analysis by NRDC with the Council on Energy, Environment and Water. The majority of jobs are in the solar market focused on construction and operations. In addition, a strong domestic solar module manufacturing industry could provide employment for an additional 45,000 people in India.
OPPORTUNITIES
Renewable Energy in India and Jobs
Renewable energy capacity now accounts for 20% of the total installed electricity generation capacity. Much of this renewable capacity has been installed in the past three years. During this phase, the workforce employed in the sector grew from 24,000 in 2015 to 94,000 as of March 2018—an increase of over 350%!
In 2017 alone, the Indian market deployed 11.6 GW of renewable energy. This according to Indiaspend, saw a jump of 16% in the number of total jobs created for Indians which reached 432,000. As a result, about 37,000 people were employed in various functions such as plant design, construction, commissioning, and operations and maintenance in Solar sector. The rooftop solar segment with just 1.5 GW of installed capacity in FY 2017-18, created employment for about 20,600 people—the highest among the different renewable energy technologies. While, utility scale solar and wind sector created employment for about 15,000 and 1,000 people respectively.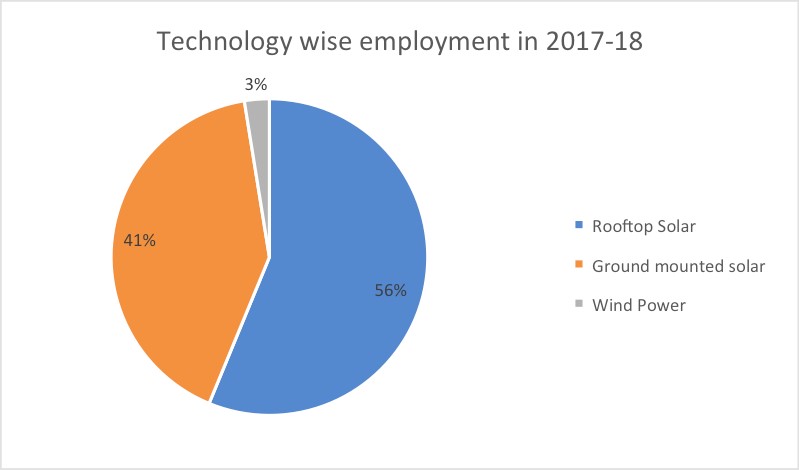 Powering Ahead to Create More Jobs
To meet the job-creation potential of the renewable energy sector, requires attention to two things—a skilled workforce, and a careful examination of the mix of renewable energy projects that are deployed. In other works, deciding on the proportion of large utility-scale projects and decentralized renewable energy projects (DRE) such as solar rooftops commissioned in the future.
If 40 percent of India's electricity comes from renewables by 2030, the country could add about 3 million new jobs, according to a report by the International Labour Organization (ILO), an arm of the United Nations.
This will "more than offset" the 259,000 jobs that could be lost–8.6 per cent of the new 3 million jobs–by the scaling down of carbon-intensive and resource-intensive industries, said the report that analysed how climate-change mitigation could affect jobs in India and globally.
ILO adds that the overall net jobs benefit in India comes with sectoral differences. All the sectors in the economy, except the mining industry, will see more employment by 2030.
Renewables will see 1.5 million new jobs, followed by 466,200 jobs in the construction sector and 285,200 in the services industry, the report said.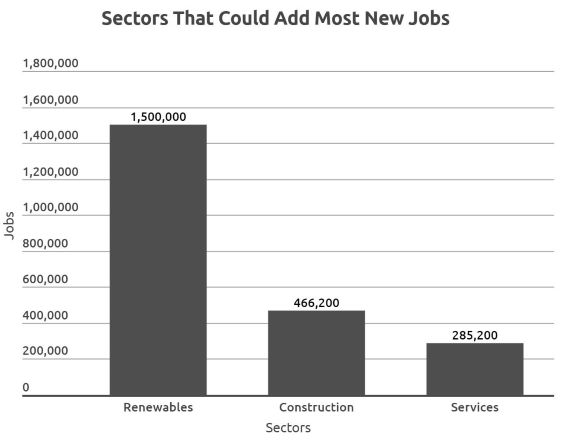 STRUGGLES
Skilling Workforce
Developing a skilled workforce requires clear focus and commitment by government, industry, and key stakeholders. In 2015, the Government of India created the Skills Council for Green Jobs under the National Skill Development Mission. The objective of this Skills Council is to identify the training needs of manufacturers and service providers within the green businesses sector and implement nationwide industry-led skill and entrepreneur development initiatives.
The initial step is identifying the necessary skills for development. For effective training programs, companies need to be more transparent and report the number of jobs created by companies and the kind of skills required over the course of the project. The transition to green jobs can take place along two tracks. The first is a decline in the number of jobs in various industries, such as those reliant on carbon-based production. Secondly, changes in skill sets can equip workers to continue working in sectors like agriculture and infrastructure as they grow greener.
Read: China Building Environmentally Friendly 30 'Sponge Cities'
We can learn from France and South Africa which regularly publishes a list of occupations that are in high demand, including those in the green sector and at the same time assesses trends in the green economy. This gives the countries an overall outlook in matching industry demand with good quantitative and qualitative employment data.
Pathways of Renewable Energy
The numbers show that decentralized renewable energy projects, such as solar roof-tops, have a lot more job creation potential than ground-mounted large utility-scale projects. For instance, rooftop solar employs more people at 24.72 job-years per megawatt (MW) than other renewable projects—3.45 job-years per MW for ground-mounted solar and 1.27 jobs-years per MW for wind power.
Thus, the mix of large renewable energy and distributed renewable energy projects commissioned to meet national targets will determine the extent of employment generated. The rooftop solar market, however, has seen slow growth given technical, financial, and other challenges.
But solutions are available. Like for example, how different business models can help address problems faced by different stakeholders—consumers, distribution companies, developers, and financiers. Another is a proposal for institutional financing mechanism—green windows—and financial tools, which can help address access to finance issues in the rooftop solar market.
Other sectors like the Biomass sector could be used to skill rural folks transition into the clean energy too. The Mahatma Gandhi National Rural Employment Guarantee Act (MGNREGA)–the world's largest make-work programme can be utilized to train and finally give long-term employment to the dwellers of the Indian hinterlands. Biomass has the highest potential for small scale business development and mass employment, characterized by low-cost technologies and freely available raw materials. With better technology transfer and adaptation to local needs, biomass is not only environmentally benign but also an economically sound choice.
Biomass in Indian energy matrix is very important for remote villages and urban clusters with decentralized settlements. Biomass-related projects receive an investment of about $ 9251 million every year, leading to electricity generation of 5000 million units. Ministry of New and Renewable Energy (MNRE)  has set the national target is to achieve 10 GW of installed biomass power by 2022 as against its potential of about 18 GW of energy from Biomass.
India ranks amongst the top 10 countries for the production of renewable energy through solar, wind and biomass. Sadly, the existing skill mismatch could not only pose hurdles to further growth here but also leave the poor out of the greening of the economy. Closing this green skill gap is imperative for establishing sound environmental sustainability programmes.
India has installed close to 70 GW of cumulative renewable power capacity as of May 2018. The country will now have to add nearly 1.92 GW every month–what it has every three months since May 2014–to meet its target of 175 GW by the end of December 2022. To do this the tendering activity, deployment of skilled workforce, availability of resources like land, water, food, and manufacturing capacities will have to run in parallels, if not in competition, with each other. The stakeholders including government, private & financial institutions and environmentalists, as well as international cooperation on Renewable technologies and Research and Development, will need transparent models for communication. These all will also have to be on the same page as well as on the same side of the green development if we want to make limiting the global temperature rise of 1.5°C by the end of the 21st-century reality.
(Visited 1,129 times, 1 visits today)