With No New Money, Jal Shakti Ministry Will Likely Suffer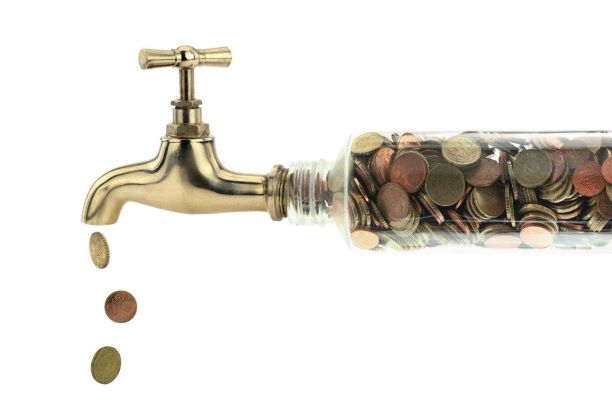 The budget speech had many promises to deliver water to all with a slogan 'Har Ghar Jal' by 2024, but the allocation for Jal Shakti Ministry speaks a different story
The Indian PM called the latest budget 'Green Budget' with its focus on the environment. The newest water ministry now called Jal Shakti Ministry since its inception has had its job cut out. But despite the emphasis given on water for all, the budget failed to add any fiduciary value to the government's promise for 'Nal se Jal'.
In India more than 50% of its area is reeling under severe water scarcity and to address rampant water scarcity in urban centres like Chennai, Bengaluru or Delhi, the government has kicked off Jal Shakti Abhiyan– a people's movement to conserve water.
Last Friday, Finance Minister Sitharaman too made headlines when she reiterated the 'Har Ghar Jal' Mission for rural households that promise water for all by 2024. Ironically the speech didn't show up on paper. According to the budget papers, The New Jal Ministry has been allocated Rs 28,261 crores to achieve this goal.
Not just the budget allocation, but the ministry also has no specific targets which will further dilute the goal with which it was constituted.
Per capita availability
India's annual per capita water availability has dropped from 5,177 cubic metres in 1951 to just 1,545 cubic metres in 2011. Climate change has also made the country more vulnerable to water scarcity, according to al Shakti Minister Gajendra Singh Shekhawat, adding that rainwater harvesting capacity is only 8%. Most of the 1,592 blocks where the Jal Shakti Abhiyan is being implemented fall into the critical or over-exploited groundwater category, where groundwater is being withdrawn faster than it can be replenished.
Many of the check dams and water conservation projects to be carried out fall under the Mahatma Gandhi National Rural Employment Guarantee Act programme; however, the Minister would not commit to additional funding for the job guarantee scheme's labour budget either.
Stringent norms?
With regard to targets in terms of the number of reservoirs, check dams or traditional water bodies that would be created, restored or recharged under the scheme, Mr. Shekhawat said that he had requested States to prepare an inventory of water bodies. "At this point, no one knows," he said. Officials said one objective of the campaign would be to create a baseline, but said this may not happen in all districts. The Minister also dismissed the need for new groundwater guidelines, saying that if aquifers were recharged, more stringent withdrawal norms would not be necessary.
No word on Subsidies
The subsidies – free energy, no regulation over groundwater withdrawal and assured prices for water-intensive crops like paddy – brought about the Green Revolution and made India self-sufficient in food grains. But with groundwater levels dipping alarmingly, bankrupt electricity companies and food grain mountains that lead to storage headaches the entire structure is well past its use-by date.
Despite knowing this, politicians are too scared of the big farmer lobby to do anything about it. These represent the interest of those that own farmland of 10 hectares (100,000 square metres) or above, which account for only 1 percent of all Indian farmers. More than two thirds of Indian farmers own plots of less than 1 hectare (10,000 square metres), and the average size of landholding is 1.15 hectare (11,500 square metres).
Instead, there is now an experiment to pay farmers to save water, being tried in three villages of Punjab by The Energy and Resources Institute (TERI), a think tank based in New Delhi. The farmers are being told that if they use less than a certain amount of water, they will be paid for every litre they save. This, of course, requires a water meter in every farm. Many farmers have refused, as they see it as a sneaky way to install a meter and later charge them for the water they use. A few have agreed. The experiment continues.
Challenges with Traditional water bodies revival
On a larger scale, the Jal Shakti ministry is now abuzz about the water harvesting mission that Prime Minister Narendra Modi announced in his resumed weekly radio broadcast. Suddenly, there are frantic searches for studies, reports and books on traditional water harvesting.
Experts who have so far thought only of the width and depth of irrigation canals are suddenly having to find out how big and how large ponds should be, the best lining for the bottom of a pond, why a stepwell was built the way it was, and so on. Many are exasperated when they find that traditional water harvesting methods change almost every 100 kilometers and only works in a long term basis when told the changes reflects the varied hydrology of South Asia.
There are experts and policymakers who have got their heads around this and have experience of traditional water harvesting systems from the time they were posted at district levels. They do not scoff, but they point to a serious problem – traditional water harvesting requires space.
Natural aquifer recharge as practiced traditionally in Rajasthan, and parts of Gujarat and Madhya Pradesh requires strict cleanliness in the watershed – the slope down which rainwater flows before percolating underground.
But in the last 50 years, the Public Health Engineering departments of state governments – have gone from village to village effectively denigrating these traditional water harvesting methods. On top of that, they have installed handpumps that has been withdrawing precious Groundwater while neglecting the surface water bodies which were recharging aquifers that replenished underground water.
This has led the Groundwater levels to drop alarmingly in the south, west and north-west of the country. The Ganga and Brahmaputra basins still have groundwater, but over-withdrawal has led to toxic levels of arsenic and fluoride in the water that people use.
So going back to traditional water harvesting is the only way that will solve the water crisis in the country, and there is no shortage of good models to follow. We just have to brush up and go back to basics.
Mismanaged Urbanisation
As is the case with almost every other sector, the urban transformation without due diligence has encroached the many ponds and embankment areas. These watersheds have been ruined and encroached upon in village and after village, town after town.
In the last five decades, Chennai – still facing a crippling water scarcity – has lost over 70 percent of its tanks. The situation is similar in just about every urban and rural part of India.
The Modi government has promised piped water to every rural Indian household by 2024. To get anywhere near that goal, it will have to take on the encroachers, with all their political connections. In many cases, it will find government offices built on such land. It remains to be seen what the government will do about it.
And with near static Budget allocation, it remains to be seen How Jal Ministry will be able to bring piped water to everyone with one hand tied behind it's back for the task.
(Visited 62 times, 1 visits today)