Nal Se Jal. 5 Challenges That The Defining Scheme for the Next 5 Years faces
In its first term, electricity for all through the Saubhagya scheme was among the biggest , if not THE achievement for the Modi government. Now, piped water for all seems set to take over the mantle for 2024. It will be much more difficult than electricity for all.
The BJP manifesto had it. 'Nal se Jal', or piped water to every household by 2024. And within a week of swearing in the council of ministers for his second term, Prime Minister Narendra Modi has duly set the ball rolling on possibly BJP's biggest and most ambitious promise ever.   The potentially transformative target has a new ministry- Jal Shakti, to work for it.  There is a reason this new mission has not quite set pulses racing yet. That is simply because the target looks impossible. Impossible is not a word one uses lightly nowadays, so its safe to write that this mission, if it is to be successful, will have a profound impact on multiple fronts related to water, and eventually, the environment.
Electricity  for all, while ambitious no doubt, had the benefit of an existing base to build on and solid, established government forms like the Power Grid Corporation, the drop in renewable power costs to aid it,  with the government doing a fantastic job of connecting up the last lot of left outs and difficult to reach areas.  With Jal Shakti, the government faces a challenge on many fronts. It was after the  2011 census that India entered the league of water deficient nations. The water deficient tag is applied for countries where availability falls below 1700 cubic meters per person. India's  per capita water availability fell by 15% between 2000-10 to 1545 cubic meters per person,  a figure that has slipped to  under 1400 cubic metres this year. Fixing this continuous drop, while improving availability, is a task indeed.  When you consider that water demand is expected to double by 2030, on existing supply, you realise just what the scale of the problem is.   We list down the key challenges.
Unlike electricity, we can't quite 'manufacture' water for all. As a precious natural resource, India has a share of close to 4% of global fresh water resources to provide for 17% of the global population. Even this 4% is in poor shape, affected by pollution, changing climatic conditions, and over extraction.  Some figures by no less than the Niti Ayog  itself claim 70% of this is polluted. Quite simply, there is not enough to go around. Sustainability is a far cry for now. 21 cities are predicted to be seriously water stressed by 2020. Residents in key metros will dispute that date, pointing to the acute water shortage that is already crippling work and movement in many cities, not least of which is Chennai.
Water is a state subject , making it that much more challenging to implement  plans. With less than 18% of the country covered by a piped water supply network, this means the task of connecting unserved rural areas, especially in states run by the 'opposition' parties will not be easy. Multiple local government agencies will be involved, making the task even more challenging. Municipal level authorities have a well deserved reputation for venality and sloth, including the biggest cities. Experts shudder to consider the difficulty of getting work out of smaller municipal bodies.
The size of the existing network. The 18% figure mentioned above has its own set of challenges. Not only is this urban focused, leakages in this network itself  are of the order of 15% to 55%, depending on the city you check with. Thanks to being unbilled, conservation of water has barely made a dent in public consciousness.
Agricultural consumption of water is a problem. Despite the fact that barely  50% of agriculture in the country is rainfed, water consumption by the agriculture sector is at a high. And demand continues to be high. Till now, barely any effort has been made to conserve water used in agriculture. In fact, vast areas are growing agricultural crops considered inappropriate for their water status, the chief culprits being sugarcane and rice. Managing this challenge itself is a political and economic mountain to climb.
 Our politicians are in love with large, wasteful water projects: Dams, irrigation canals, you name it, the government has invariably thrown big money at big projects, with poor returns to show for it. This is a tough habit to break. Take irrigation canals, for instance. They typically utilise just about 30% of the water they take in from rivers. After trillions of rupees of investment, we still have to 'let go' of significant quantities of water, be it on the Indus in Kashmir or the Ravi and Beas in Punjab. Making it worse is the fact that almost 90% of water supplied is 'free', or unbilled. That removes, in one shot, most incentives to conserve or appreciate the value of this precious resource.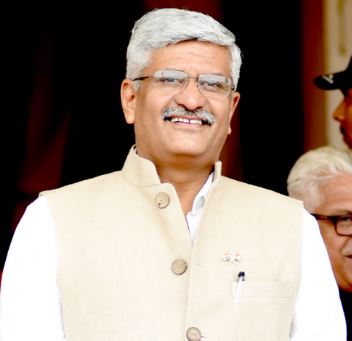 The initial signs have been good, if only for intent. A spanking new  Jal Shakti ministry has been created by reorganising the Ministry of Water Resources, River Development and Ganga Rejuvenation, which the efficient Mr Nitin Gadkari headed in the previous term of the government. The Ministry of Drinking Water and Sanitation has also been merged with Jal Shakti. All headed by an experienced politician, Gajendra Singh Shekhawat, himself a Rajasthan politician  with a strong record.
Will he be equal to the task of taking up the many challenges of water in India. As the many dates predicting a crisis indicate, he doesn't really have a choice. And for the rest, keep watching this space!
(Visited 972 times, 1 visits today)