Groundwater Levels Dip Sharply in India
Groundwater level in India has dipped sharply and a slow monsoon is not helping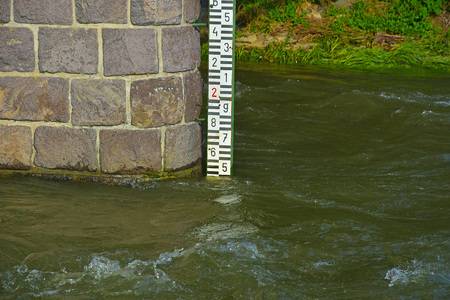 Goundwater levels in India have dipped by 52% of the wells being monitored, and declining rapidly.
Groundwater levels in India have dipped in 52% of the wells being monitored, and declining rapidly, according to a Central Ground Water Board report tabled in Lok Sabha on Thursday.
A slow monsoon is adding to India's water woes and depleting groundwater, which meets nearly 90% of rural drinking water need, 75% of farm irrigation and 50% of urban water, is now alarming conservationists and policy makers.
Groundwater levels in India is declining because of "continuous withdrawal due to reasons such as increased demand of fresh water for various uses, vagaries of rainfall, increased population, industrialization & urbanization," said a statement by the minister of the newly constituted Jal Shakti ministry Gajendra Singh Shekhawat.
He was responding to a question from Ramesh Chander Kaushik, a Bharatiya Janata Party lawmaker from Haryana.
CGWB monitors groundwater level in India and carries out monitoring four times in a year. The predominantly agrarian state of Punjab had the steepest fall with groundwater level dipping in 84% of the wells that are monitored.  Uttar Pradesh recorded a dip of 83%, the state of Jammu and Kashmir with 81% dip in the wells monitored.
The capital city of Delhi has lost much of its groundwater too with a dip in 76% of the wells monitored. The desert state of Rajasthan has surprisingly done well, a dip in groundwater level in only 49% of the wells that are being monitored.
The hills states of northern India have been hurt too. 71% of Uttarakhand's wells that are being monitored have shown a sharp decline in the groundwater table.
The statement also said that since water was a state subject, "efforts to conserve and manage ground water is primarily States responsibility".
And it mentioned the states that have done well in conserving: "'Mukhyamantri Jal Swavlamban Abhiyan' in Rajasthan, 'Jalyukt Shibar' in Maharashtra, 'Sujalam Suflam Abhiyan' in Gujarat, 'Mission Kakatiya' in Telangana, Neeru Chettu' in Andhra Pradesh".
The statement also said that the Prime Minister has recently written to all the sarpanches in the country to ensure water conservation.
A lazy monsoon is already hurting India's farmers, slowing the sowing of crops. Rapidly depleting water levels in reservoirs, lakes and rivers has added to the misery this scorching summer with Churu in Rajasthan recording a temperature of 50.2 degrees Celsius.
Rapid urbanistation has meant buildings constructed over water bodies and wetlands, blocking the natural recharge and water storage in areas which are witnessing water wars like in the city of Chennai.
Bangalore has also been hit with acute water shortage with reports saying the state government now planning to ban the construction of all apartments in the city for 5 years till they have enough water for all.
Kolkata is also staring at a similar crisis. Rapidly depleting groundwater is not only hurting its water needs, but can also result in the sinking of the surface making buildings unsafe.
(Visited 428 times, 1 visits today)