UPL SAS, Olam Agri join forces for sustainable sugarcane farming in India
The 'Shashwat Mithaas' initiative intends to boost sugarcane yield by an impressive 15% per acre.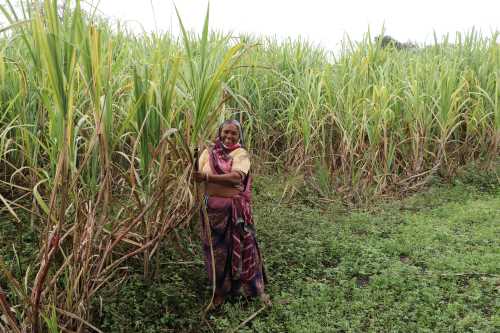 sugarcane UPL SAS Olam Agri
UPL Sustainable Agriculture Solutions Ltd. (UPL SAS) and Olam Agri have joined hands under the 'Shashwat Mithaas' initiative, signing a memorandum of understanding (MoU) with the aim of promoting sustainable and consistent sugarcane production in India. This program specifically targets the farmers within the Olam Sugar Mill catchment area located in Channehatti-Rajgoli, Kolhapur district, Maharashtra.
By implementing the 'Shashwat Mithaas' initiative, UPL SAS intends to boost sugarcane yield by an impressive 15% per acre. The increased sugarcane production will also lead to increased income for the farmers involved.
UPL SAS is a renowned multinational organization known for its sustainable agricultural products and solutions, while Olam Agri stands as a prominent supplier in the food and agribusiness sector.
In its initial phase, the sugarcane program will encompass 2,000 acres during its inaugural year, with the potential for further expansion to cover a vast catchment area of 70,000 acres.
One of the key objectives of the project is to reduce water usage in sugarcane farming by 30% through the adoption of efficient irrigation practices and decrease fertilizer consumption by 25%, all the while enhancing crop yield and improving soil health.
The partnership between UPL SAS and Olam Agri aims to provide farmers with a comprehensive package of solutions and services, including access to UPL's climate-smart technology ZEBA as part of the ProNutiva package, training in Good Agricultural Practices (GAP), mechanization assistance, and entry to the nurture.farm platform, ensuring traceability and accountability.
To demonstrate the effectiveness of these solutions and approaches, 25 model plots have already been established, as per UPL SAS. The collaboration between UPLA SAS and Olam Agri aspires to create a positive impact on sugarcane cultivation, fostering sustainability and prosperity for the farming communities within the designated region.
Harshal Sonawane, Head Sustainability, UPL SAS, "At UPL SAS, we are committed to ensuring a greener and more prosperous future for all. This comprehensive package will empower farmers with improved productivity and enhanced profitability, while offering shared benefits for environmental health. By addressing the shortage of sugarcane in the market, this partnership is set to deliver wins for all while advancing long-term sustainability of crop production."
Bharat Kundal, Business Head, Olam Agri, said, "At Olam Agri, reimagining global agriculture and food systems are at the heart of our endeavours. We firmly believe that adopting sustainable farming practices is crucial in addressing the challenges faced by our sugarcane farmers. Through collaborative efforts and embracing innovation, we are determined to create a lasting impact on the lives of farmers and the entire agricultural ecosystem."
(Visited 89 times, 1 visits today)