Shipping reform on the horizon as Maersk pledges emissions cut to ZERO by 2050
Danish shipping conglomerate Maersk, one of the top emitters of CO2 in CDP's top 100 list, has come forward with a brave challenge of cutting down its emissions to ZERO by 2050. We look at why this is a big deal
Maersk emission cut will challenge old timers at the sea
In a significant development, Maersk,  the Danish shipping major which is also the world's biggest, threw down a challenge and pledged to cut its carbon emissions to ZERO by 2050.
Danish group, AP Moller Maersk, which heads the global shipping giant, transports nearly one in five seaborne containers. Maersk said it needed its entire supply chain from engine makers and shipbuilders as well as new technology providers to come up with carbon-free ships by 2030 to meet the goal.
The 2050 deadline would probably have been derided as too distant in most other sectors. But Shipping, as we describe below, is a special case, with an unusually poor record, and challenging future.
Shipping produces 3% of the world's GHGs. Carrying 80-90% of the world's global trade, it brings 9 out of 10 items to our homes. They reach us by the ocean-going vessels which burn Heavy oil, the residue left at the bottom pits after oil refining. It is an environmental nightmare. It is heavy and toxic, doesn't evaporate, and emits more sulfur than other fuels. It is poisonous to fish and crustaceans and isn't much good for seabirds – or for humans living near ports.
So when one single container ship, which is of a whopping length of 6 football fields, sails through the oceans, it produces the same amount of pollution as 50 Million cars. That is half of the cars in the world that are on road today. and if we take the number to 15, their ships' emissions will match those from all the cars in the world. Unbelievable how this is not more widely known isn't it?
So why don't we know it? Because most of the pollution occurs far out at the sea, out of sight and out of mind of all the consumers- and out of reach of any governments in the international waters.
Just like aviation, Shipping too, is not covered in the Paris Agreements. The Paris Agreement aims to limit the global temperature to rise below 2°C by this century, by reducing emissions. Instead, it is the job of the International Maritime Organisation (IMO) to negotiate a reduction in emissions from the industry. Environmentalists blame the organization for the industry's slow response.
Dark Clouds over IMO
The UN agency IMO's reputation is rife with controversies. It has been accused of working as a closed shop by  'Transparency International'.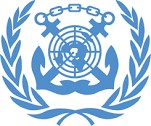 According to reports, IMO has allowed what critics call an "emissions cheat" system to be installed onboard ships to dodge the clean fuel regulations. But the system is likely to lead to pollutants being dumped at sea instead of stored in facilities on land.
The IMO argues that a lot is being done to tackle these deadly emissions. "People rely on shipping every single day, as the most cost-effective and fuel-efficient way to transport essential raw materials, commodities and consumer goods," says Natasha Brown, a spokeswoman for the agency.
The NGO goes further and says that IMO is susceptible to an unequal influence of certain member states, like the UK, the US, the Cook Islands, Marshall Islands, Panama, and the United Arab Emirates.
This could hamper reform at the UN agency and damage moves to tackle climate change and clean up the shipping industry.
Rueben Lifuka, the vice-chair of Transparency International, said: "Unfortunately the IMO is far too susceptible to disproportionate influence from private interests and certain member states, meaning that there could be obstacles to meeting the targets for emissions reduction set earlier this year.
"The agency needs to move towards a more open and transparent way of operating, with greater opportunities for public scrutiny and civil society engagement. The stakes are too high for the entire planet for the IMO to continue to operate as a closed shop."
In 2018, IMO set a target of reducing greenhouse gas emissions from shipping by at least a 50% by 2050 as compared to 2008 to keep in line with Paris deal while it has agreed to cap sulfur emissions by 2020. The European Parliament, in that direction, voted to include shipping in the EU emissions-trading scheme from 2021.
But shipping conglomerate Maersk thinks otherwise. Maersk is aiming to meet its target without buying carbon offsets. "If you buy offsets, you are basically delaying the pain. What you are doing is buying yourself an excuse and hoping that the money you pay goes to good uses, but you are not tackling the issue at its core," says Soren Toft, Maersk's Chief Operating Officer. Maersk currently emits about 36m tonnes of CO2 equivalent in greenhouse gases, with container ships accounting for about 98 percent of the group total. It was the sole shipping company listed in the CDP's list of top 100 CO2 emitters.
Technology
RE technology has made some headwinds in the shipping but they still are too small to make a dent in the emissions by the global shipping industry. A Japanese firm Eco Marine Power is designing rigid sails fitted with solar panels for cargo ships, with 80 percent of the power coming from wind and 20 percent from the Sun. Another example is the first commercial ship that runs on hydrogen. It was launched in November, producing zero pollution. The Hydroville passenger shuttle is a small craft but there are hopes its technology could eventually be used on cargo ships.
Electric-powered ships, for example, could be a good option on short hops, though not so much on longer journeys across an ocean or two – at least not for now. The Ampere, the world's first electric car ferry, was launched in Norway earlier this year powered only by batteries.
And in China, a first electric cargo ship is now at work on the Pearl River. It can travel about 50 miles on one charge – but, ironically, it is used to transport coal to local power stations.
Money Matters…
So with technology still at its nascent stage, retrofitting ships are the next best transitional solution. But another international NGO, Carbon War Room (CWR) isn't hopeful about its viability, they add that banks across the world have already lent the poison-spewing shippers $42Billion dollars. With shipping companies already defaulting on payments, upgrades or retrofitting ships will find no financiers. Many shipping companies will throw in the towel as soon as the new EU guidelines come in effect. Even so, green lenders find very little interest from the cargo shippers as it makes very little business sense. The average retrofit has a payback time of three years, whereas 80% of ship charters are for two years or less.
Another issue is of the Absence of data
IMO adds that it has already adopted mandatory measures to collect data.
"In 2019, ships over 5,000 gross tonnage – those which emit 85 percent of greenhouse gas emissions from shipping – will be required to collect fuel-oil consumption data. This data will provide a firm statistical basis for an objective, transparent and inclusive policy debate and consideration of any further actions needed." Natasha Brown expects that an initial strategy to deal with greenhouse gas will be adopted next year. "The intention is to update this strategy in 2023 – by this time IMO will have been able to consider three full years of data."
Brown expects that an initial strategy to deal with greenhouse gas will be adopted next year. "The intention is to update this strategy in 2023 – by this time IMO will have been able to consider three full years of data."
In all of this, we cannot forget that the clock is ticking. Till there is an absence of data, technology and to some extent finance, environmentalists suggest a simpler solution. Speed limits. "Setting speed limits could make a big impact – 12 percent – by 2030," agreed Carbon War Room, an international think-tank working on market-based solutions to climate change, founded by Richard Branson in 2014.
CWR further adds that this could be achieved without the need for new technology or retrofitting. With the technology on the market today we have the potential to take out another 20 to 30 percent.
Liquefied natural gas or onboard carbon capture and ­storage could also help shipping companies to meet emission targets relatively painlessly because their vessels won't need extensive alterations. CWR suggests that to achieve a 50 percent cut we need to get wind turbines and batteries to store the energy they produce, and alternative fuels like hydrogen or ammonia on to these vessels sooner rather than later.
We at Iamrenew think, ultimately nothing is going to change until worldwide regulations are put in place to put effective pressure on the industry to change. We hope that ongoing COP24 meet at Katowice is a good place to start. If all the stakeholders and leaders are able to put in a comprehensive and all-engaging framework to bring Shipping industry into the  Paris Agreement's ambit. Clear directives and pledges by shipping companies, international standards and monitoring of trade routes on international waters can become a good start.
(Visited 243 times, 1 visits today)