Praj Launches Demo Plant for Compressed Bio Gas
At a ceremony attended by Union Environment Minister Prakash Javadekar today, Pune based Praj Industries showcased its demo plant for producing compressed bio gas (CBG)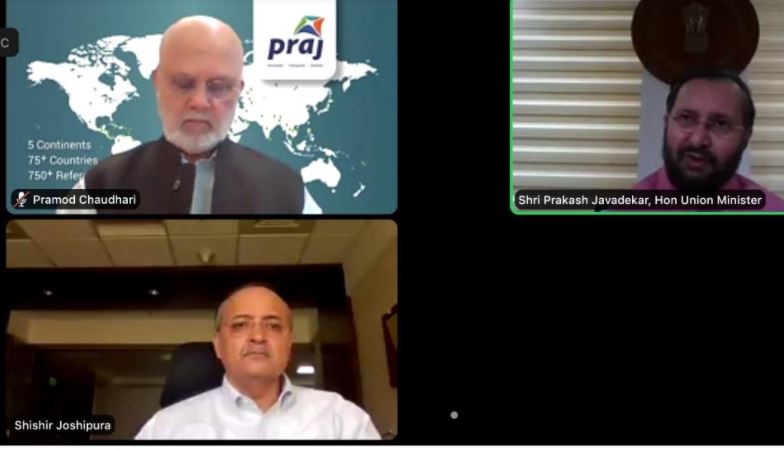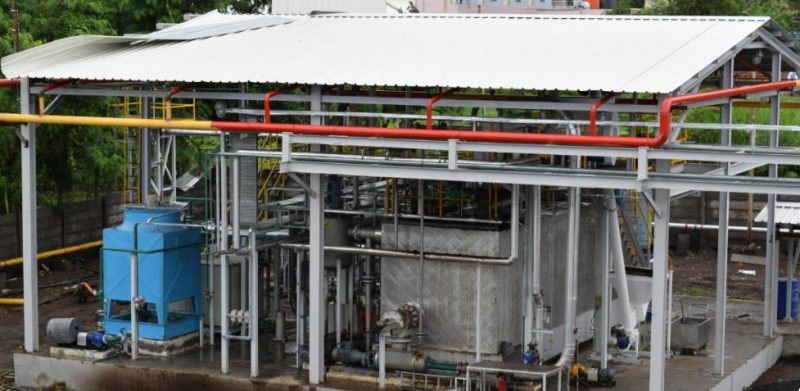 The plant will convert farm waste into biofuel which could be helpful in various ways. If successfully commercialised, the plant offers yet one more pathway to manage the stubble burning crisis enveloping North India today. 
Union Minister Prakash Javadekar inaugurated Praj Industries'  Compressed Biogas (CBG) Demo Plant virtually  today along with the chairman of Praj industries,  Dr. Pramod Chaudhari and its CEO Shishir Joshipura. Mr javadekar also holds the I&B Portfolio, besides Heavy Industries. 
The plant which is located at Praj Matrix R&D center in Pune, is a first of its kind CBG demonstration facility which will use agricultural residue as feedstock. Organic wastes such as straws, grasses, press mud and others will be produced to create biogas. The automated facility can produce up to 35000 m3 (cubic metre) of raw biogas in a year. 
Also known as Renewable Natural Gas or RNG, CBG forms part of Praj's Bio-MobilityTM portfolio which uses captive bio based feedstock to produce carbon neutral transportation fuel across all modes of mobility.
For Praj, which claims to have  executed more than 50 biogas plants in the past 20 years, most of them operating on industrial waste streams , the new plant opens up fresh opportunities.  Its latest technology which has multi-feed flexibility is automated and offers several other benefits through its signature L-EPC (Licence – Engineering procurement and construction) and O&M model. Additional advantages include round the year biogas production, best in class yields, more efficient degradation and gas upgradation, and low utility footprint. The plant will also c0-produce high quality organic manure certified by Natural Organic Certification Agro (NOCA).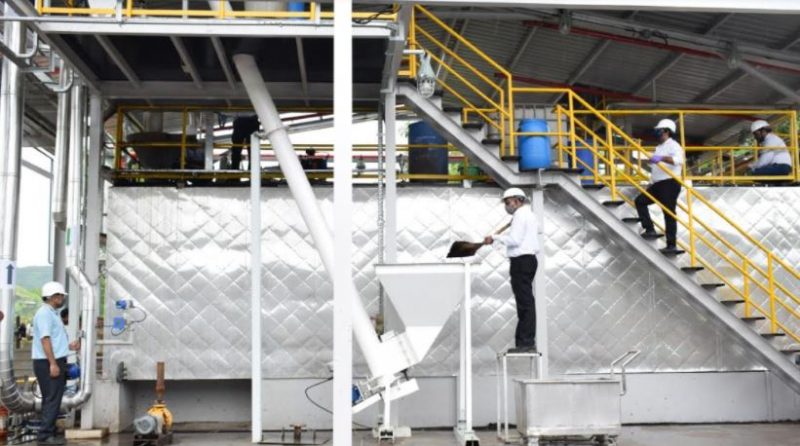 "Stubble is important and should not be considered a waste because it can be used as a fertilizer. Authorities have given us permission for it to be used as one," said Chaudhari.
Minister Javadekar, in his address was hopeful of the technology being successful, and its  role in helping manage the air pollution across North India and beyond. Complimenting the firm on developing the technology in-house, he expressed the hope that such efforts would also  support the country's efforts to be self sufficient in energy needs. 
"Today, 40% of smog was due to stubble burning in the capital," said the Minister. "Instead of burning stubble, turning it into biogas will result in ethanol which can be used in the transportation sector. Further, the government is also actively encouraging the use of electrical transportation such as buses and cars which will lead to lesser pollution and help in smog reduction."
Biofuels the product of such plants, are a renewable transportation fuels in gaseous and liquid form that seek to complement fossil fuel sources. Govt of India launched the National Biofuels Policy 2018 and Sustainable Alternative Towards Affordable Transportation (SATAT) initiative to promote Compressed Biogas (CBG) as an alternative, green transport fuel. Under this initiative, 5,000 CBG plants are expected to be rolled out across India in a phased manner. They are expected to produce 15 million tonnes of CBG per annum, which is about 40% of current CNG consumption of 44 million tonnes per annum in the country, generating direct employment for 75,000 people and producing 50 million tonnes of bio-manure.
(Visited 339 times, 1 visits today)