India, Israel Mull Deeper Cooperation On Agriculture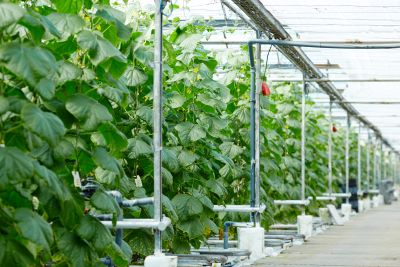 Israel farming agriculture organic sustainable cooperation India Israel
Taking their cooperation in agriculture to new heights, India and Israel have decided to step up technological cooperation between the Indian Council of Agricultural Research (ICAR) and the institutions of Israel.
As per the intended scheme of things, Israel experts will have regular visits to 14 ICAR centres and other universities in India. They will offer technology based farming courses for Indian students and farmers.
Yair Eshel, Israel Agriculture Attache, said that Israel trained nearly 170,000 students and farmers about its technological solutions on greenhouse, drip irrigation, canopy irrigation and mulch last year alone.
Under the scheme of things, Israel will also expand its 'Villages of Excellence Programme' which presently looks to transform 150 villages into model villages through important agri-technologies from Israel. Model villages numbers could be raised to 270 next year and 1500 by 2026.
Additionally, India's partner country is also mulling to increase its 'Centres of Excellence' for agriculture from the present 30 numbers as the two countries want faster adoption of best agricultural technologies and practices by the Indian growers.
In the field of agriculture, India and Israel have partnered on areas like soil management, fertigation, drip irrigation, advanced filtration, desalination, soilless agriculture and so on.
Mulch is a great practice that ensures optimal moisture for plants and keeps plants on vegetative stage always. It saves water, eliminates weeds and reduces fertilizer needs while increasing quantity and quality of farm production. Mulching is cheap and recyclable material.
Ohad Nakash Kaynar said, "We introduce the idea of the technology to farmers, and they can adopt it by purchasing it from anywhere they want or find it cheap." He said that when practices like drip irrigation and mulching are combined, the crop productivity may increase by 30-35 per cent.
Israel also plans to have its recyclable greenhouse technology in India as it's a sustainable practice. The West Asian country has a total of 72 plans that help raise the yield of fruits, flowers and vegetables.
(Visited 79 times, 1 visits today)