Study Finds Majority of Consumers Want Carbon Footprint Labelling on Products
A survey across 7 countries reveals that two third of participants would like to see labeling related to the climate change impact of the products they purchase.
A study of over 9,000 international consumers, done by the Carbon Trust and produced by YouGov, found 67% wanted a 'recognisable' label that illustrated how a product was made with a commitment to measuring and reducing carbon footprint.
People across Canada, Italy, the Netherlands, Spain, Sweden, US, UK, were asked about how brands could take action on climate change, and alongside the majority supporting labelling, consumers also said they would "feel more positive" about companies that were making efforts to reduce the carbon footprint of their products.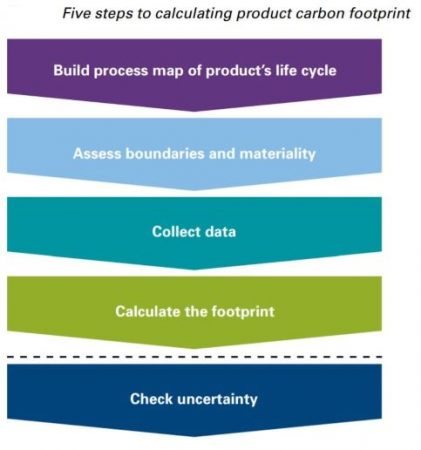 Italy and Spain saw the highest levels of desire for carbon labelling, with more than 80% of respondents from both countries thinking it was a good idea. Sweden had the lowest proportion, where less than half – 49% – thought it would work.
The study also found that there was a value-action gap in consumers thinking about the issue though, as more than half – 52% – actually considered carbon footprint when buying a product. But a fifth of consumers disagreed with the comment they 'do not think about carbon footprint', suggesting that carbon did impact their purchasing decisions.
Transformative power
The Carbon Trust's managing director, business services, Hugh Jones, said there was "real transformative power" in getting consumers to change their purchasing decisions to favour low carbon products – as highlighted in the Intergovernmental Panel on Climate Change's report on 1.5C last year, which showed behavioural shift was required to mitigate the worst impacts of climate change.
"Consumers cannot make better choices without reliable information and as the research shows there is strong appetite to understand the climate impact of products. (Carbon labels) enables consumers to use their wallets to choose companies that are taking action on climate change."
One of the few companies to take action is Quorn Foods who has been displaying carbon reduction labels on their products since partnering with the Carbon Trust in 2012 to independently certify reductions in the carbon footprint of its products.
Another is Raisio which has developed a carbon footprint label that shows the size of a carbon footprint with an easy color code. The CO2e label indicates the amount of carbon dioxide released into the atmosphere throughout the product's supply chain – from field to store shelf. They also have a water footprint label.
In the US, Tesco had introduced Carbon Footprint labeling in 2008 but dropped the practice in 2012 as retailers did not follow suit. But the renewed focus by international entities and increasing awareness among consumers prove that people in general also want to know what they are consuming and how did the item land on their plates. Which begs the question of when will food companies take final steps to better inform its customers.
(Visited 1,567 times, 1 visits today)