Cargill, Coca Cola move to become more sustainable
Two big companies in the Food and Beverage industry, Cargill and Coca Cola Amatil have pledged bigger moves to burnish their credentials as responsible, sustainability led firms.
Adding further momentum to the trend of corporates moving unilaterally to become more sustainable, Coca Cola and Cargill have both announced major steps towards the same. Coca Cola, is always under scrutiny thanks to the intimate connect with local eco-systems, due to its high water intensity, while Cargill, as a major commodities trader, is a market mover and influencer in its own right, with its decisions to source from sustainable sources. Of course, one could argue, as always, that the moves are an effort to keep heavy handed regulation away from their sectors for as long as they can.
Cargill
An American conglomerate, Cargill, a global player in agricultural commodities and finance, has announced new sustainability policies and human rights commitment to operate in a more sustainable fashion with deforestation-free supply chains while supporting agricultural development.

"Farming and forests can—and must—co-exist," said Dave MacLennan, Cargill chairman and CEO. "The world depends on agriculture to feed a growing population but also depends on the long-term viability of our natural resources. Leading sector-wide transformation means we can innovate, challenge what is possible and ensure that people and the planet have what they need for generations to come." The company reportedly has outlined a complete approach to fully sustainable supply chains across soy, cocoa and palm. The policies are designed to:
Achieve deforestation-free supply chains that also protect native vegetation beyond forests.
Promote responsible production, which benefits farmers and surrounding communities. To date, the company has trained more than 250,000 farmers in good agricultural practices across the three supply chains, including training conducted in partnership with The Nature Conservancy across the soy supply chain.
Respect and uphold the rights of workers, indigenous peoples and communities.
Uphold transparency standards through reporting of key metrics and progress, tied to time-bound action plans.
Bring an outside perspective to the company's sustainability efforts through an External Advisory Board.
According to Cargill, it has joined forces with industry partners, direct and indirect suppliers, customers, governments and farmer groups, as the practices of deforestation and land conversion are driven by complex economic forces that span the globe.
"For more than 15 years, we have worked with Cargill and producers in Brazil to promote sustainable agricultural practice and protect forests," said David Cleary, director of global agriculture at The Nature Conservancy.
"Ending deforestation requires a balance of competing environmental, economic and social priorities," said Ruth Kimmelshue, senior vice president of Cargill Business Operations and Supply Chain. "We are committed to convening the critical stakeholders necessary to achieve our shared goal: deforestation-free supply chains across the globe."
Coca Cola Amatil
Coca-Cola Amatil has switched to 100% sustainably accredited sugar across its non-alcoholic beverage portfolio in Australia. Coca-Cola Amatil is the key Coca Cola bottlers in the Australia, New Zealand, and South Pacific Region, including Indonesia.
Under contracts running to 2021, Amatil's sugar purchases are now a mix of Bonsucro and Smartcane Best Management Practice (BMP) certified sugar. Bonsucro and Smartcane BMP are production frameworks which aim to increase on-farm productivity while reducing environmental and social risks.
The decision means the company's sugar is obtained from farms that have decreased herbicide and pesticide use, a chain of responsibility process from production to final use, and increased use of ethanol – rather than fossil fuels – in growing and milling.
Alison Watkins, Coca-Cola Amatil managing director, said: "We have responsibilities to the community on resource use and renewal, and we've also heard customer feedback in favour of greater sustainability in the products we sell.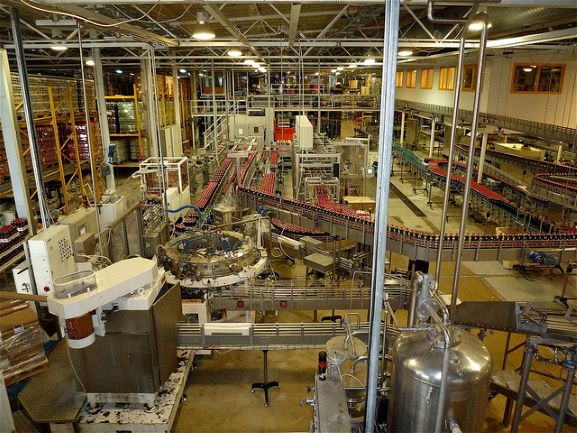 "The switch to sustainably accredited sugar is a step forward for our overall operations, and also in meeting that customer demand."
In a move to boost its sustainability efforts, Coca-Cola Amatil earlier this year announced it will no longer distribute plastic drinking straws or stirrers in Australia and will instead stock fully recyclable and biodegradable Forest Stewardship Council-accredited paper straws.
There are many other companies that are joining their forces on various platforms to make Sustainability at a global level possible. Project Gigaton is one example: a collaboration between Walmart, environmental groups and over 100,000 global suppliers that seeks to cut a billion tons of carbon pollution from the company's global supply chain. Others like Danone, Mars, Nestle and Unilever co-founded the Sustainable Food Policy Alliance – a group formed specifically to advocate for public policies consistent with their environmental goals. The recent release of the Corporate Knights Global 100 ranking of the most sustainable companies makes a strong correlation between sustainability leadership and business success. The biggest environmental challenges cannot be conquered alone. Businesses need to partner across industries and global supply chains to deliver impact at a transformative scale.
(Visited 497 times, 1 visits today)