Napier Grass Could Solve The Feedstock Crisis Of Bio-CNG Plants: Utkarsh Gupta, Gruner Renewable
Gruner Renewable Energy claims to start India's first bio-CNG based on Napier Grass. Its bio-CNG plant at Lassangaon near Nagpur is set to produce the biofuel with the capacity of 3 tonnes per day.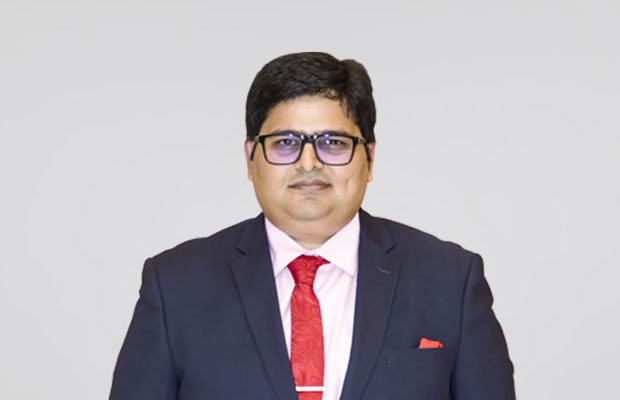 Utkarsh Gupta is the founder of the bio-CNG manufacturing company Gruner Renewable Energy. The firm is now set to start production of bio-CNG from Napier Grass and has become the first Indian company to do so. Its proposed bio-CNG plant at Lassangaon near Nagpur, with a production capacity of 3 tonnes/day, is set to start production from November this year. In an exclusive interview with I Am Renew, Gupta talked about the importance of Napier Grass and the plans of the biofuel company. Excerpts from the interview:  
What is the current status of your bio-CNG portfolio?
Gupta: We are a Delhi-based company. We are setting up a big bio-CNG plant at Lassangaon near Nagpur, which can produce around 3 tonnes of biofuel per day. We already have contracts with 42 bio-CNG plants in different parts of India. We also have clocked a turnover of Rs 30 crores till now and are likely to touch a total revenue of Rs 1000 crore by the end of this year. We plan to have 100 bio-CNG plants and 100 retail outlets for biofuel by the end of this year.
You talk about becoming a pioneer in India in bio-CNG by using Napier Grass. Do you have plans for using other feedstocks too?
Gupta: Plants are coming up with other feedstocks, like rice star, press mud and municipal waste. But we got a chance to set up a plant on Napier Grass in Nagpur and other areas and feel lucky to be the first one to do it in India. It will be India's first bio-CNG plant that will use Napier Grass as its feedstock. Around 4,000 to 5,000 plants wanted to use Napier Grass, but the entrepreneurs were a bit reluctant to try the new technology. They were waiting for someone to take the step for the first time. And we did it. This feedstock has huge potential for bio-CNG plants, and the market is humongous in India. 
What prompted you to go for Napier Grass over other feedstocks?
Gupta: This is not a new technology but has gotten much traction in the last five years globally. It is a good solution because it could be grown in the farmlands near the plants or on the land taken on lease at lower prices. It allows easy availability of the feedstock and at a lower price. We are growing Napier grass on 120 acres of land for our Nagpur plant. Napier Grass is grown around the year, so with this, the main hurdle of round-the-year supply of feedstock could be taken care of. This grass is a perennial crop and thus could be grown around the year and could be harvested four times a year. It required low maintenance and efforts to grow, too for the farmers.
How have you collaborated with the farmers to ensure an ample supply of grass and its farming
Gupta: A lot of farmers in Maharashtra earlier had committed suicide due to the lower-earning from their produce. When farmers grow Napier grass, they can fetch anywhere between Rs 50,000 to Rs 2 lakh per acre. It helps them to get a better income. Around 70 farmers have signed contracts with us to grow Napier Grass that we can use for our feedstock supply. Moreover, many other farmers who are not growing Napier Grass can also sell their farm wastes to us to produce bio-CNG. Such collaborations help us to control the prices of our feedstock.
Why did you opt for bio-CNG and now solar or wind and other renewable sources?
Gupta: The solar sector is very much crowded. Meanwhile, The wind sector is not viable due to the buyback prices. It is also very capital-intensive. On the other hand, becoming a pioneer and a good brand in the biofuel industry sounded more attractive than becoming a part of the huge crowd of the most conventional forms of renewable energy. However, we have plans to vent into other renewable sectors like Green Hydrogen and bio-methanol.
Who are your main target audience?
Gupta: Initially, we were targeting businesses that wanted to use renewable power. Now we are going for corporate clients, which was our end vision. We have got a lot of popularity due to Napier grass. Big corporates are also reaching out to us. The bio-CNG we are producing has uses in many sectors. It could be used as cooking gas, a transport fuel for CNG cars, and industrial gas, besides producing electricity with this biofuel. 
For example, near Nagpur alone, around 36 boilers companies use industrial gases for their work. However, as the production of electricity with bio-CNG is costly, which can go upto Rs 11-Rs 12 per unit, this is not a viable option for the sector. We mostly see our prominent offtake of bio-CNG as a transport fuel and industrial gas.
Why are you more inclined to trade bio-CNG and not biogas?
Gupta: Biogas is commercially not attractive and not sellable for various practical reasons. It could harm the pipelines if you do not remove sulphur and moisture from biogas. At the same time, bio-CNG is more profitable. In bio-CNG, there is an assured minimum price offered through the Oil Marketing Companies. So if your bio-CNG production cost is around Rs 35 per kg, you can sell it upto Rs 70-Rs 75 per kg. At minimum, you are assured of atat leasts 55 per kg. On the other hand, you can sell biogas at Rs 50 per kg with several practical mamarket-relatedssues.
How you see the government schemes like SATAT for bio-CNG?
Gupta: The market is very less now because 4,100 LOIs (Letters of Intents) were issued. The problem was many just followed what was available for free. These people do not know how to sell the plant, so they want EPC firms like ours to develop their firms. Now we have evolved, so people are getting the solution. Now they have options to choose from. Earlier, there were only 2-3 firms in the market. Now, you will see more players jumping onto the bandwagon this year.
How had been the govt support to the sector till now? How different are ethanol and bio-CNG offtake measures?
Gupta: There is a lot of government support regarding Income Tax holidays and subsidies. The setting of the floor price helped assure the investors of a minimum price. Bio-CNG is a small investment sector. Production of ethanol requires heavy investment. Ethanol could be easily transported as it comes in liquid form, whereas the bio-CNG is a gas and there are hurdles in its transportation. It needs heavy CAPEX for transportation. Due to this hurdle, bio-CNG must be sold within a radius of 75 kms.
How is bio-CNG aiding in the growth of CNG-based transport?
Gupta: The government has tried to push the CNG-based fuel vehicles. But there are challenges in the CNG infrastructure. It involves a higher cost of transportation. With more bio-CNG units coming into the picture, the availability of decentralised local supplies would become easier. We are trying to fill the voids in the supply chain of CNG infrastructure. We are also working towards generating demand for the same in cities and strategically placing plants in such areas.
What is the future plan of Gruner?
Gupta: We want to consolidate the biogas industry. We are aiming high and we don't want to limit ourselves to bio-CNG. We want to venture into other renewable sectors like Green Hydrogen and bio-methanol.
(Visited 249 times, 5 visits today)