Lightyear Unveils Its First Long-Range Solar Car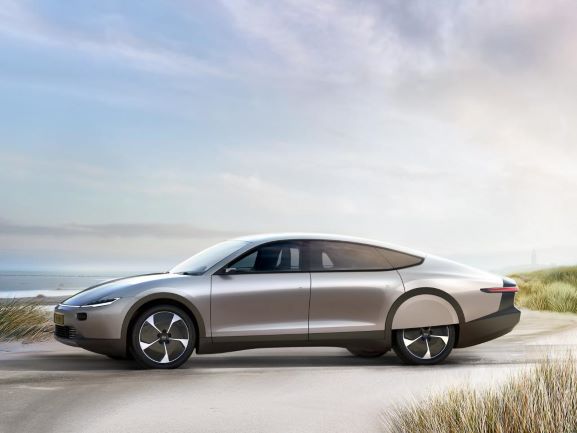 A Dutch clean mobility company, Lightyear, introduced its first long-range solar car. The prototype was presented to investors, customers, partners, and press in Katwijk, Netherlands.
A Dutch company, Lightyear has unveiled the first prototype of the Lightyear One, an electric vehicle covered in solar panels that it plans to start delivering to European consumers in 2021.
"Climate change is such a frightening development that it's almost paralyzing," remarked Lex Hoefsloot, CEO and co-founder of Lightyear. "We decided to do the opposite; as engineers, we believed we could do something. Lightyear One represents an opportunity to change mobility for the better."
Lightyear focussing on climate change develops electric cars with energy-efficient design and integrated solar cells. The car company was founded in 2016 by ex-members of Solar Team Eindhoven, a team of engineering students who won the solar-powered World Solar Challenge race in 2013, 2015, and 2017.
While the team claims that the car will get 725 km of range from its built-in battery, the real draw is the car's five square meters of solar panels, which cover its roof and hood and can charge the car's battery with up to 12 km of range an hour. Lightyear claims these solar cells are 20 % more efficient than traditional models, and they're encased in safety glass to protect them from damage.
The Lightyear One can also be charged like a more traditional plug-in electric vehicle. It reportedly will support up to 60kW of fast charging, giving it 507 km of range per hour of charge. The car has a total of four electric motors, which will allow it to accelerate from 0 to 100 kmh in 10 seconds.
Lightyear was founded by a group of former University of Eindhoven students who won the World Solar Challenge race with their "Stella" solar cars. These vehicles were actually able to generate more power from their solar panels than they consumed on average, meaning you could end a journey with more charge than when you started.
Lightyear is taking preorders for the first 500 Lightyear One cars now for a reservation price of €119,000 (around $135,000). The car itself is expected to have a starting price of €149,000 (around $170,000) which might be pretty steep for EV consumers who can buy a fully loaded Tesla S model at a lesser price.
(Visited 169 times, 1 visits today)