IOC To build Biodiesel, Ethanol Tanks in Uttarakhand
Indian Oil Corporation plans to construct Biofuel tanks in Uttarakhand's Nainital district.
A year after the cabinet approved the biofuel policy which allows doping of ethanol produced from damaged food grains and vegetables, government PSU Indian Oil Corporation plans to undertake the project of constructing a 600 kilolitre (KL) biodiesel tank and three ethanol tanks of 70 KL capacity at Lalkuan depot in Nainital district of Uttarakhand. The officials add that this will encourage the use of green fuels in the state.
"These initiatives of will help in benefiting farmers as well as promote the use of green fuels in the state," said Vinay Kumar Mishra, executive director, IOC, Uttarakhand and Uttar Pradesh.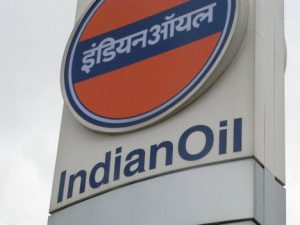 The estimated cost of the project is ₹ 2.18 crore. The ethanol tanks will be used for ethanol blending in petrol. At present, the ethanol blending in petrol supplied from Lalkuan depot is around 7.34 %. Similar upgrade of facilities is also ongoing at the Roorkee terminal of the IOC where two ethanol tanks of 1000 KL capacity and one biodiesel tank of 1000 Kl will come up at an estimated cost of ₹6.8 crore.
Mixing of one crore litre of bio-ethanol in petrol saves ₹28 crore of foreign exchange on oil imports. Besides, it leads to 30 lakh tons of lesser carbon emissions.
Last year, Prime Minister Narendra Modi, approved the new policy which categorizes biofuels as First Generation (1G), which produce bio-ethanol from molasses and bio-diesel from non-edible oilseeds. Second Generation (2G) ethanol can be produced from municipal solid waste and Third Generation (3G) fuels like bio-CNG.
Also, at Sitarganj and Udham Singh Nagar district's LPG plant IOC is installing solar panels to power its operations. "The plant would be fully automated with provisions for solar lighting and rainwater harvesting system," added Mishra.
In the financial year 2019-2020, the IOC is also planning to invest ₹40 crores in augmentation of its retail network in Uttarakhand. The organization is also planning to set up five new CNG stations across the state in the current year for promoting the use of cleaner fuel.
(Visited 272 times, 1 visits today)