Green Drive: Delhi Metro Now Planning E-Scooters at 5 Stations
To reduce reliance on cars and other vehicles, DMRC plans to roll out e-scooters and Bicycle sharing services at its metro stations
E-scooter services like Metro Bikes may become common sites
The Delhi Metro Rail Corporation or DMRC is drawing up plans to make last mile connectivity to metro stations greener. In addition to bicycle-sharing services, it is also planning to introduce e-scooters for last-mile connectivity to at least five of its stations.
DMRC plans to introduce cycle stands at its stations with either a fully automated docking system or dock-less cycle sharing services. Users will be able to unlock bicycles parked by generating QR codes on mobile apps specifically created for these services.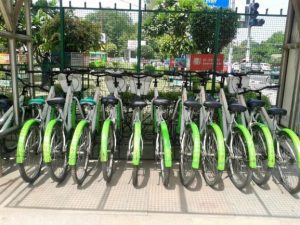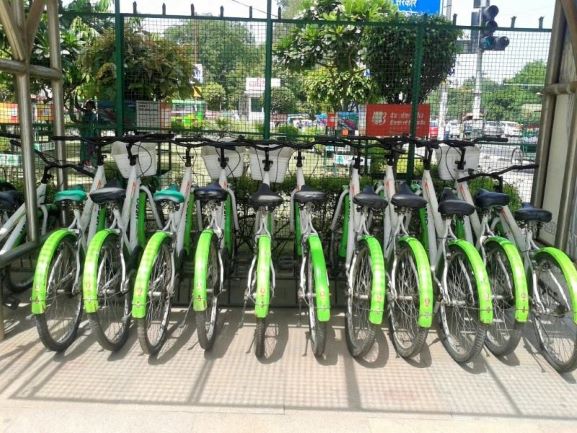 Although the bicycle-sharing services are already available at 19 stations, DMRC is planning to extend these to other stations as well. At metro stations, like Vishwavidyalaya which already has a cycle-sharing service, DMRC is introducing e-scooters. In fact, the agency is introducing e-scooters first at stations that witness a huge footfall of young commuters, such as Durgabai Deshmukh South Campus and Mandi House, apart from Nehru Enclave and Dwarka Sector 9. The e-scooters, however, will be slightly more expensive than bicycles as users will have to pay Re 1 per kilometer.
Private operators will be managing them and the corporation will provide free space for cycle stands at the stations, apart from the facility to charge e-scooters.
Bicycles are promoted as an environment-friendly mobility solution to easily navigate narrow roads and lanes where metro's feeder buses can't reach. For commuters' convenience, DMRC plans to install four satellite cycle stands in the areas near the metro stations. Riders can pick a cycle from a metro station and drop it at a satellite stand near their home or destination and vice versa.
These e-scooters will have GPS installed by DMRC to calculate total kilometers traveled. Also, since these vehicles are more expensive than bicycles, users will have to submit ID proofs with the operators before they are allowed to use one. The speed limit for these scooters have been set at 25 Kmph and will be available from 8 am to 8 pm.
DMRC will provide about 20 square meters of space at each station for setting up of the main cycle stand, the operator will have to get land from the agency concerned, educational institutions, hospitals, RWAs or office complexes for setting up satellite cycle stands, which would be at least 10 square meters.
The design of the cycle stands will be modular, and easy to construct and dismantle so that their location can easily be changed if required. Also, the stands will have the provision of attendants and/or CCTV cameras to ensure safety. The stands will, however, be constructed in a way that they don't impede pedestrians or vehicular traffic.
DMRC believes that bicycle sharing and E-scooter services will reduce people's dependency on automobiles, therefore ease traffic congestion and lessen vehicular emissions.
Pic courtesy: Metrobikes Bounce
(Visited 717 times, 1 visits today)