Aston Martin Releases Details of its First All-Electric Rapid E
Luxury British car manufacturer Aston Martin confirms a raft of technical details for the strictly limited 155-unit special edition Rapid E.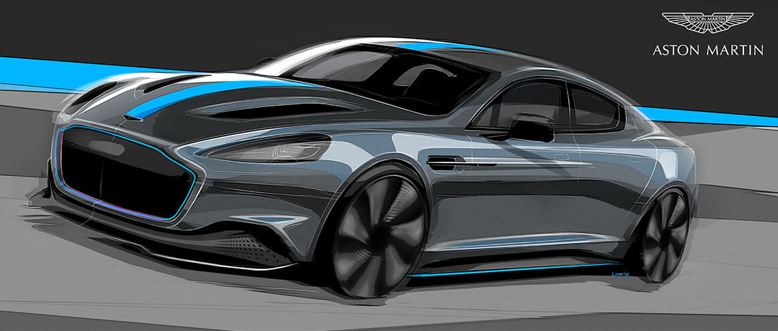 Nearly 4 years after unveiling its prototype and over two years after confirming its production date, Aston Martin has come out with a few details of its first ever all-electric sports car the ' Rapid E'.
Rapide E will be powered by an 800V battery with 65kWh of installed capacity.   The battery architecture will be using over 5600 lithium-ion 18650 format cylindrical cells. The entire battery assembly will be placed where the original 6.0-litre V12, its gearbox and fuel tank were located in the conventional Rapid S Luxury Sedan. The battery system will power two rear mounted electric motors producing a combined target output of just over 610PS (601 HP) and just over 950Nm of torque.
Aston Martin's range target for the car is over 200 miles, while the model is capable of charging at a rate of 185 miles of range per hour using a typical 400V 50kW charger. However, the car's 800V high-voltage battery system is enabled with fast charging and can soak up to 310 miles of range per hour, using an 800V outlet delivering power of 100kW or higher.
The car is being developed with a high-performance objective in collaboration with the Williams Advanced Engineering (WAE) team, renowned for designing and assembling of batteries for Formula E cars, as its development partner.
Projected top speed for the Rapide E is 155mph, with a sub-4.0sec 0-60mph time and a 50-70mph time of just 1.5sec. It's important to stress that these figures are not restricted to a narrow window only when the batteries are fully-charged. The manufacturer claims that the target is for maximum performance on-demand throughout majority of the battery state of charge window, stepping toe-to-toe with a conventional combustion engine car.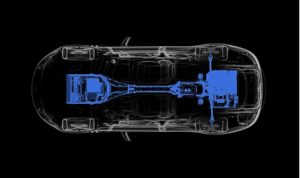 Speaking of the Rapide E programme, Andy Palmer, CEO Aston Martin, said, "Environmental responsibility and sustainability is a global challenge faced by us all. As a career automotive engineer, I'm proud that the car industry is leading the way in finding long-term solutions and reducing harmful emissions. As Aston Martin's CEO, I take particular satisfaction working with Williams Advanced Engineering and our other associated technology partners to bring Rapide E to reality. As our first all-electric production model, Rapide E will fast-track our knowledge and help us ensure the character and high-performance capabilities of our future EV models and enhance the unique qualities found in all Aston Martins as we know them today. Rapide E will also serve as a critical step on our path to re-launching Lagonda as the world's first zero-emission luxury marque".
Production is set to begin at the soon-to-built St. Athan production facility in South Wales, which has been dubbed the future "Home of Electrification" for both the Aston Martin and Lagonda brands. First costumer deliveries are expected in the fourth quarter of 2019. Of course, users in India will need to beware of the fact that besides a tiny charging network, even the charging infrastructure that exists or is being planned, may not deliver the super charging benefits as they are simply not made for such a car.
(Visited 141 times, 1 visits today)