Ludhiana Railway Station All Set To Be Solar Powered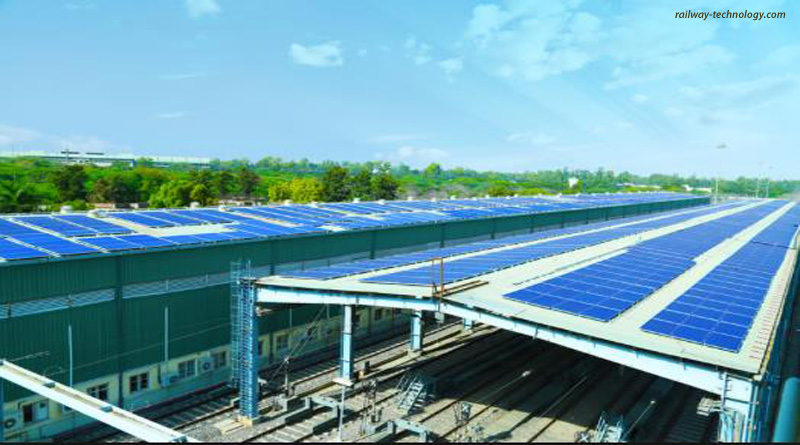 Ludhiana Railway station is all set up for a 2MW rooftop solar power system that will help fulfil its power requirement. The move comes following the railway ministry's plan to introduce rooftop solar panels in 8000 stations across the country along with land available with it to generate 500 MW in total. Interestingly, with the overall rooftop solar targets in disarray at just 2GW achievement out of the targeted 40 GW by 2022, the railway's rooftop plans could turn out to be important in more ways than one for India.
Presently, the electricity demand of the station is being fulfilled by the Punjab State Power Corporation Limited, costing the station an average of Rs.25 lakhs per month. However, this expenditure is to be cut down by 60% once the solar panels are installed on the rooftops of the station.
A team of Azure Power Company, which has signed a contract with the railway ministry for the solar plant installations, visited the station in Punjab to identify the suitable sites where the rooftop solar energy system would be set up. A typical project of this size could be done in six months or less, and it remains to be seen how long this one takes.
"Around 2 MW of power generating system will be received by the Ludhiana railway soon. It will cater to half of its present electricity needs. The solar photovoltaic cells will be installed on the rooftop of the main building and provide power to all the offices, power cabin, waiting hall, etc. It will also be installed on the roofs of the guesthouse and carriage and wagon (C&W) buildings. One of the major reasons behind the commencement of this project is to bring down the monthly energy bill and to reduce the dependence on power utilities," said the Ludhiana station director Abhinav Singla.
Senior section engineer (Powers) Brijraj said that last month; the railway authorities had to pay Rs.26 lakh to the Punjab State Power Corporation Limited for using their utility. "The installation of solar energy system will definitely help in saving a huge amount," he said.
(Visited 709 times, 1 visits today)