Wood Mackenzie Lists Upcoming Solar, Wind & Energy Storage Markets for 2019
Wood Mackenzie Experts have identified at least 29 countries where wind, solar and energy storage prospects will be worth keeping an eye on in 2019. We take a look.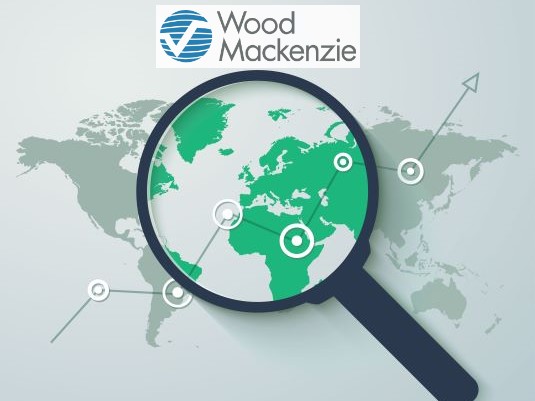 Watch out for upcoming renewable energy markets in 2019
Research firm  Wood Mackenzie has listed 29 upcoming renewable energy markets for 2019 in its latest report earlier this month. While the renewable energy list is on predictable lines, the storage markets throw up some surprises, as markets with over a GW of storage.
United States: The U.S. leads the world in energy storage, and its 2019 market won't disappoint. Behind the meter, watch out for Massachusetts, New England and New York, as well as California and Hawaii, said Wood Mackenzie Senior Energy Storage Analyst Brett Simon.
Surprise from South Americas–
Argentina: The Free run of currency will not stop the Wind and solar installations in the Latin American country. According to WoodMac, new national net metering policies could spur the growth of distributed solar systems of up to 300 kilowatts across Argentina. The International Finance Corporation finds it a wind market to watch out for. China also has been eyeing a nuclear deal as the Latin nation has faced global flak over its shale drilling and reports of human rights violations. We will keep a close watch on Argentina for more developments as it is hosting the G20 Summit.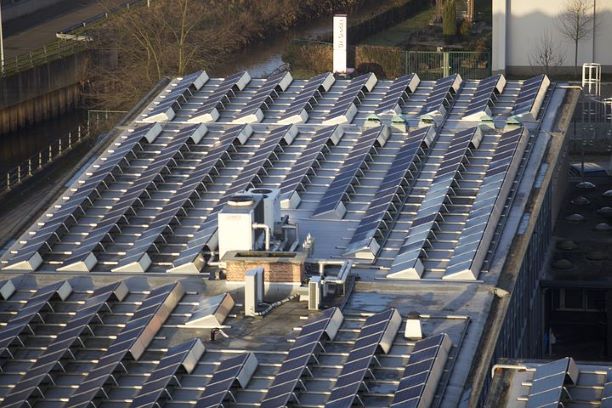 Solar is picking up in Brazil as bilateral PPAs and spot prices are fanning the growth of projects above 5 MW size. Colombia is another South American market that holds promise for solar, even though the auctions have been pushed back.
Country down under
Australia: Already a pioneer in solar installations and research in solar technology, Wood Mackenzie is confident with Aussie spirit to pick up the pace from this year to 2020. It already has the solar pipeline of 30GW and more backed by Large-Scale Renewable Energy Target, Corporate Power Purchasing Agreements, state and Merchant auctions. But the country has come under fire after UN pointed out that the country isn't on track to meet its 2030 emissions target and Greenhouse gas emissions.
Europe
Belgium, Germany, and the UK are frontrunners in Energy Storage: Europe's third-largest behind-the-meter storage system of 4.3 MW is now in Belgium. New projects like the flow-battery demonstration of 5.5 MWh, 18 MW Tesla system in Terhills for Electricity trading markets. In its Europe Energy Storage Landscape 2018 authored by Rory McCarthy, says the United Kingdom and Germany will lead the way for utility-scale policy and storage development, but frequency markets are "the only real game in town," according to McCarthy. Specifically, the frequency markets saturate these two countries — and, in crowding the market have driven prices down from around  €23/MWh in Germany in 2016, down to only €8/MWh in July of 2018 — but in the coming years, WoodMac expects to see large-scale growth, from around 1,700 megawatts (MW) to 4,000 MW.
Read: World Bank Commits $1 Billion for Battery Storage to Accelerate Renewable Energy Adoption Globally
Germany and the UK are also leading with regards the commercial & industrial energy storage segment. The final effect of Brexit will factor in as pipeline projects of interconnectors to mainland Europe will be in question.
There is a new entrant in energy storage– Ireland. The demand for energy storage in Ireland is picking up the pace on the back of high electricity prices, increasing renewable generation and the island's inherently restricted grid. A total of 373 megawatts of new energy storage capacity is being processed in the country. An auction for 140 MW fast-responding capacity for grid stability services is expected soon.
Italy: The Southern European country is to watch out for in the Solar sector. The Italian government is targeting 72 terawatt-hours of solar generation a year by 2030, up from around 25 terawatt-hours today, said Tom Heggarty, senior analyst for global solar PV at Wood Mackenzie. It is planning seven joint wind-and-solar auctions between 2019 and 2021.
Estonia and Lithuania will see some action in its Wind Power generation, next year. Lithuania gets more than 33% of its electricity from Wind plans to meet 80 percent of its total energy demand through renewables by 2050.
Other new upcoming renewable energy avenues are Russia and Poland for Wind, Portugal and Spain for Solar and Ukraine for Wind.
Asia
China– from Solar to Energy Storage: After leading the solar scoreboard for years, China is changing its tactics and aiming for energy storage solutions. This year it has more than 2.2 gigawatts of new electrochemical storage projects either planned or under construction, according to the China Energy Storage Alliance. "I predict 2019 will be a huge year for the country's industry," Eller of Navigant predicts.
Japan- With Tokyo Electric Power Company, Japan's largest utility, interested in major investments in the Wind Energy technologies, Japanese Wind Market will be of interest in 2019. With Land as a major constraint for Solar, experts at WoodMac are optimistic that if Japan foregoes its historic hesitancy to bet fully on offshore wind, few will want to miss the business opportunity when it finally occurs.
Mongolia-the landlocked Asian nation of Mongolia deserves a place on the 2019 watch list after signing a ground-breaking finance package for 41 megawatts of distributed Energy Storage with batteries. The $66.2-million package, from the Asian Development Bank, the Strategic Climate Fund, the Japan Fund for the Joint Crediting Mechanism and the Mongolian government, will be used to deliver clean energy to 260,000 people in the remote west of the country.
Pakistan– The country heavily dependent on imported oil and gas, the IFC has cited Pakistan as a promising upcoming market for wind. The country is looking to double the share of wind and solar in its energy mix by 2022. And in November it is set to host the seventh World Wind Energy Conference.
Vietnam-IHS Markit and Wood Mackenzie both cite Vietnam as an Asian solar market to watch. Wood Mackenzie adds that "Cumulative solar capacity is less than 20 megawatts, but the current feed-in tariff is attracting a massive development pipeline of more than 10 gigawatts. They expect around 900 megawatts to be installed in 2019.
Other Upcoming markets in Asia are Thailand for energy storage and Taiwan for Solar and Wind.
Africa
Egypt– Financial closing of a 250-megawatt project from a consortium led by Engie in the Gulf of Suez has added to hopes for a growing wind industry in Egypt, with 1.2 gigawatts of capacity potentially being developed. The country, home to the world's biggest PV complex, is also highlighted as a solar market to watch.
Nigeria: Nigeria which is Africa's largest economy and biggest oil producer, is expected to become one of Africa's most promising distributed solar markets in 2019. Overall only 45 percent of the population has energy access. As a result, there is a significant demand for distributed energy alternatives that don't rely on the grid, says Bill Lenihan, co-CEO at Off Grid Electric.
South Africa: South African solar market is ready to re-emerge with the signing of PPAs from round 4.5 of the Renewable Energy Independent Power Producer Procurement Programme, plus a fifth bid window set for November. Navigant's Alex Eller also identified South Africa as a market to watch for Energy Storage. The national utility Eskom has announced a two-phase plan for 1.4 gigawatt-hours of energy storage at its sites throughout the country.
Others include Morocco in Wind with reports of government planning a 900-megawatt off-grid wind farm in the desert.
Read: Africa Updates. Consultancy Launches Africa's First Energy Data Book
Middle East
Saudi Arabia– Saudi Arabian market is still poised to lead the Middle East in solar PV demand in the next five years, said Benjamin Attia, a research analyst in the Power & Renewables practice at Wood Mackenzie. Planned tenders could see up to around 4 gigawatts of PV being developed by the end of 2019. A new renewables strategy, set to be released in the coming weeks, may change this outlook, but Attia said he is "confident the Saudi market will see market-shifting activity in 2019."
Turkey- IFC sees potential growth in Turkey's wind market. Turkey is looking to add 16 gigawatts of wind capacity by 2030 and is planning 1.2 gigawatts offshore.
(With inputs from Greentech Media)
(Visited 273 times, 1 visits today)