The 'Green Push' And Its Unlikely Backers- Red States in the US and Saudi Arabia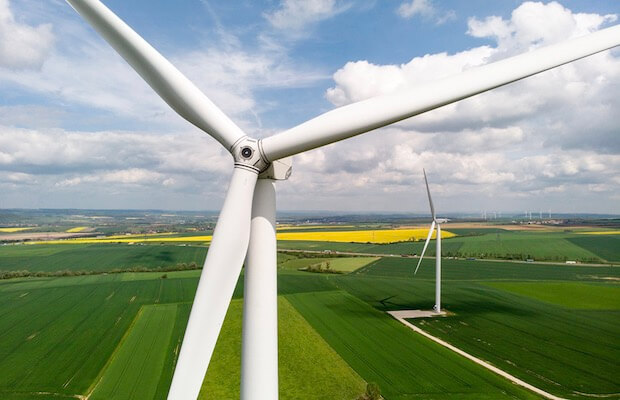 Among the many narratives around the push for greener energy is the one about conservatives or republicans in the US being against it, or even Saudi Arabia's resistance to change. Both don't hold up on the ground
The popular narrative might pit China versus Europe, when it comes to leading the next green push, especially the technologies that will power it. But much like the largest oil firms, it would be silly to ignore the largest energy consumer (US), and one of the largest oil exporters (Saudi Arabia). Both these countries are, in their own ways, adapting to ensure that  they don't get left behind in the gloal pivot to green energy.
The US first. Thanks to President Donald Trump's active support for coal, and visible efforts to encourage further oil and gas prospecting in ever more restricted areas, the popular image is of states backing him also being against green energy.  The reality seems to be not so simple.
Avowed 'red' states like Texas and North Dakota, both hard core Trump backers, have made a huge shift to renewable energy in the recent past. Thanks to the same reason they became fossil fuel backers earlier. An abundance of conditions conducive to production of renewable energy.
Texas got  20% of its electricity from Wind energy last year. A 2019  ranking of the top US states'  by share of wind and solar power generation as a proportion of overall  share of consumption  has the the top four slots held by red states like Kansas (53.7%),   Iowa (53.4%), North Dakota (51.1%) and Oklahoma (45.4%).
The story is repeated when you take a decade long period, in terms of additional generation from solar and wind.  Six of the top ten states with the largest increase in wind electricity generation over the same period were the red states of Texas, Oklahoma, Kansas, Iowa, Nebraska and North Dakota. Even though the big blue state of California leads by a distance . A lead it continues to maintain by using a combination of local incentives and tightening regulations.
The big driver in these cases was not local state support, by federal support in the form of tax credits and more that was pushed by the previous democrat administration of President Obama. And continued well into the Trump presidency.  Add to that the huge shift in corporate interest in renewable energy to meet their own emissions targets and lower carbon footprint, and the conditions in these states were just ideal for solar and wind installations. Like many other parts of the world, putting arid or waste land to use by generating solar energy from it has also been an attractive incentive for local governments to encourage solar  and wind energy, as a way of supporting local farmers or other land owners. Especially with costs dropping below thermal almost everywhere by 2019.
Importantly, unlike fossil fuel sector that creates jobs mostly at the source of the supply, renewable energy creates jobs across the supply chain, since installations are not concentrated in a single place. The boom in rooftop solar and the firms offering it is only one indication. Thus for many states, these 'clean energy' jobs are a bonus, where none, or few jobs existed in the energy sector for them.  As fresh capacity creation leans ever more towards clean energy, expect attitudes to change even faster.
On Saudi Arabia, OPEC's largest influencer and producer is increasingly  counting to continue its status as a key energy producer globally by investing in the production of  green hydrogen. Or hydrogen produced using renewable energy. The opportunity is a sitter for the gulf kingdom, as it has both the experience in energy, as well as the capital and land required to make the transition. For the technology, the country has laid out the welcome mat for investors looking at producing  green hydrogen here. With promises  of renewable energy supplies at some of the lowest costs worldwide, thanks to great conditions, as well as abundant land availability. Thus even as an earlier massive plan to generate 200 GW of renewable energy got shelved, the intervening period has only seen the case  for revival of a similar plan become stronger, thanks to a further drop in costs.
Green hydrogen is pitched as the missing link that could provide   dependable energy to the most energy intensive parts of the industrial supply chain, like cement factories, metal working plants  and more, that need high amounts of dependable power sources.
Green Hydrogen is also the answer Australia, the world's largest coal exporter, is looking at, to maintain its status as an energy exporter.
Depending on which report you go with, Saudi Arabia is willing and planning to invest anything between $30 billion to 100 billion over the coming decade to ensure that its ambitions to remain an energy hub, be it renewable or otherwise, remain on course.
(Visited 66 times, 1 visits today)