SECI's 1200 MW Wind Auction rebid generates a low tariff of Rs 2.76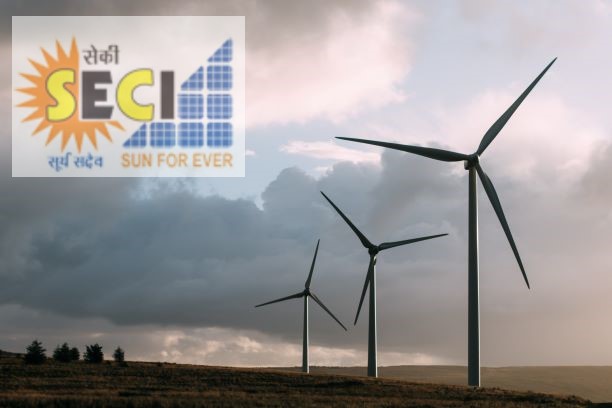 From Sun to Wind
The capacity of wind power projects offered in the fifth tranche of competitive bidding was slashed to 1,200 MW in August from the original proposal of 2,500 MW, after SECI cancelled 2,000 MW wind tenders.
The Solar Energy Corporation of India (SECI), which held the Tranche-V wind power auction finally got a lowest bid at Rs 2.76 per kWh. This is higher than the tariffs discovered in the previous reverse auctions conducted by the state-run SECI . The lowest price quoted in Tuesday's bidding was 10% higher than the one found in SECI's previous wind auction.
The latest rates are close to the lowest tariff of Rs 2.77 discovered in NTPC's wind power auction's bidding held in August, underlining the fact that wind prices did bottom out in February, 2018 when tariff touched the lowest mark of Rs 2.44/unit.
Industry insiders say that this bid attracted better quotes because of the favourable locations for setting up wind plants, which have already been taken up by existing plants.
Adani Green Energy and Torrent Power emerged as the two companies with the lowest proposed tariffs, securing 300 MW and 115 MW of capacity, respectively. Tariffs ranged as high as Rs 2.85 per kWh, with most of the proposals standing at Rs 2.77/kWh. A total of seven companies took part in the competitive selection held by SECI.
Alfanar Group and SITAC Kabini Renewables quoted tariffs of INR 2.77/kWh and each of them will develop 300 MW of capacity. Also with the same price bid, Ecoren Energy India Pvt Ltd secured 175 MW, while ReNew Wind Energy competed for 300 MW but was only awarded 10 MW.
The tender for Inter-State Transmission system (ISTS)-connected projects was launched by SECI in May but was later cancelled on weak response from developers due to the lack of sufficient transmission infrastructure. SECI initially targeted 2,000 MW of capacity but later retendered a 1,200-MW portion.
According to a previous media reports, SECI received 2,190 MW of bids in the Tranche-V auction.
(Visited 114 times, 1 visits today)