Rooftop Solar Can Help Laggard States Bridge Renewable Gap In India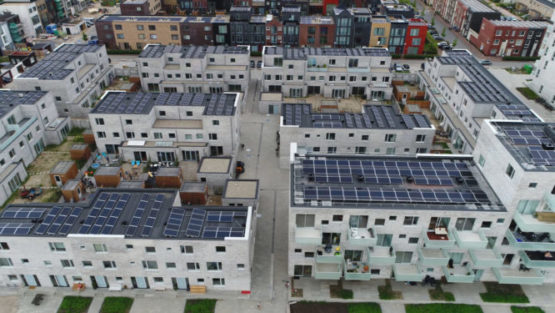 A Closer Possibility Than Imagined
India is dividing up between to clear halves, when it comes to renewable energy. States that have made great progress, and those that are stuck. Can the Budget 2021 help those left behind by pushing rooftop solar?
India's renewable energy laggards, if you leave out large Hydro as an option, are a very clear bunch of states. These states are characterised by not just a poor record when it comes to solar or wind energy, but also a situation where state  discoms are mostly loss making, have higher than average AT&C losses, and a poor transmission network. Yes, we are talking about Bihar, Bengal, Odisha, Jharkhand, and to an extent,  Chattisgarh.  These states collectively don't even add up to barely 5 percent of total installed solar capacity of 37.5 GW  in India by 2020.  While the North East states or even Himachal and J&K are also not exactly huge on non hydro renewable energy yet, those states at least have a clear pathway now to a far higher share of solar going forward.
Add in a state like Punjab, which, while it has made some progress on solar, remains overwhelmingly dependent on high cost coal (due to its distance from coal mines and consequent freight costs), and you have a very strong case for the government to consider truly unconventional  options. Rooftop Solar that works for all stakeholders.
It is no surprise that rooftop solar is also a poor performer in all the above states, save for Punjab, where it has made some progress, but nowhere close to potential.
Rooftop solar can act as a bridge for transitioning between utility, large scale solar and thermal power, which all these states depend on heavily. And in cases like West Bengal, the worst kind of thermal power.
Why Rooftop? Because any specific support or subsidies for rooftop solar can now be targeted sharply, it bypasses general weaknesses in the transmission system, and at the very least, it gives the state discoms a breather from committing to any additional thermal power purchases or capacity creation, relying instead on the load taken off by rooftop solar, and purchases from the national energy exchanges.
A total additional subsidy of Rs 2,000 crores for rooftop solar in sizes 5 KW to 100 KW, used well, can easily support rooftop solar installations  of an additional 4-5 GW across these states. This will take care of growing power demand, as well as bridge the period to 2025, when some thermal plants will be retired  in any case. Thus, by 2023-24, you could actually start preparing the ground for larger solar parks too.  A time when energy storage costs will fall low enough to support prices lower than what these states pay for coal fired generation.
Pushing for a rooftop solar change in these states will create thousands of green jobs where they are badly needed , demand for domestic solar, and the additional subsidy can be used to ensure discoms donot see solar as a losing proposition. By encouraging larger rooftop installations without net metering, but rather energy storage subsidies for discoms to store excess generation for use in the night or during low sunlight periods, we will also be incubating a string market for energy storage and its related ecosystem in India.
Today, the challenge to India's energy transition is cost of energy, a huge fleet of thermal plants with PPA's, and inadequate demand growth to allow space for renewable capacity to grow freely. These states, with their unique situation of sub optimal power consumption due to cost and transmission issues, potential for high growth in the coming years , and a large gap to fill in to come even close to national levels on renewable energy generation offer an opportunity that only a government can turn into reality.
It also gives the government a chance to reverse its poor record on rooftop solar so far, blamed mostly on lack of interest and the issues at state level. By focusing attention on these 5-6 states, almost all of which are well aware of how far back they have fallen, the government has a real chance to make up for past omissions to the cause. A separate body to disburse the extra subsidy funds, with a mandate for existence of 5 years, will be best suited for the task.
For Power and MNRE Minister , R.K. Singh, it is time to consider the unconventional.
(Visited 85 times, 1 visits today)