Renewable Powerhouse Karnataka Tops CSE Analysis On Clean Coal Sourcing Too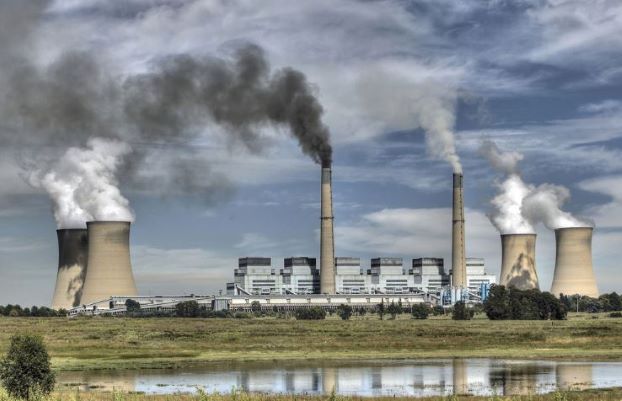 Still favoured
Karnataka leads among big states (those having thermal capacities of over 8000 MW) when it comes to clean coal sourcing. West Bengal brings up the rear, with dirty coal accounting for 84 percent of its coal sourcing.
Karnataka, India's no. 1 state in renewable energy generation from wind and solar, is also a leader among the big states, when it comes to sourcing clean coal for its thermal power requirements.  At just over 28 percent of 'dirty coal' sourced for its energy requirements from thermal power, the state leads peers like Gujarat ( 71 %) and Maharashtra (67%) by a margin, even as laggards like West Bengal are hopelessly behind in the race. These ratings are based on compliance with Sulphur Dioxide (SO2) emissions  norms.
With national procurement of clean coal at just 42 percent, nine big states rate below this average, with states like Punjab and Haryana barely staying above this average.  That points to the massive challenge that stares us in term of making fast progress here.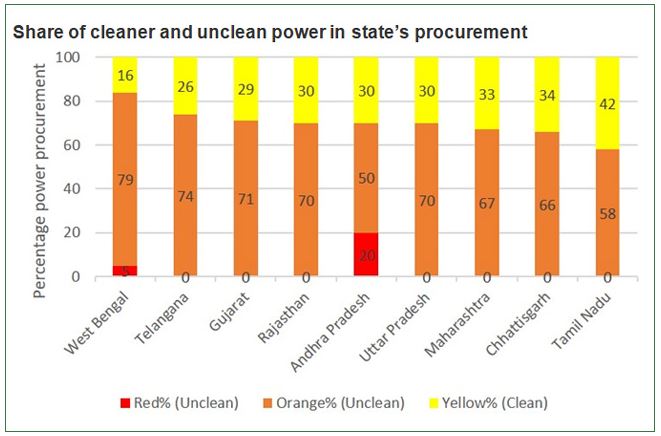 Among non-hill states with a significant power consumption, Delhi stands out with its procurement at just over 7 percent, when it comes to dirty coal in its thermal mix.
Nivit Kumar Yadav, programme director, industrial pollution, CSE says that "Coal-fired power stations emit three major pollutants — particulate matter, oxides of nitrogen, and sulphur dioxide. Power stations have been specially lagging behind in their compliance with the sulphur dioxide norms. Therefore, in this study, the researchers have considered the progress made by stations to meet the sulphur dioxide norm as a measuring scale to identify the dirtiest power."
CSE looked at data for 162,091 MW capacity from the Ministry of Power's website for assessing the share of clean power in a state's procurement.  West Bengal, which is by far the worst performer, interestingly has its fate in its own hands (along with Gujarat), as all the power using dirty coal is generated within the state, giving state authorities enough scope to act.
Thirteen states/union territories have managed to shift completely to clean coal for their thermal power requirements. These are Arunachal Pradesh, Assam, Chandigarh, Daman & Diu, Himachal Pradesh, J&K, Jharkhand, Manipur, Meghalaya, Mizoram, Nagaland, Sikkim and Tripura.
The presence of states like Maharashtra, Gujarat and Telangana and even Tamil Nadu in the list of laggards points to a serious mismatch between policy objectives and actual on ground implementation.  In Maharashtra, Chhattisgarh and Uttar Pradesh, the unclean stations are located in clusters, leading to severe local damage as well as pointing to the organised resistance to change. The ministry of power, as well as the environment ministry have also been complicit, by repeatedly diluting norms, or extending deadlines to clean up.
Among the 612 power stations taken up by the study, we suspect a deeper analysis of ownership will demonstrate that the most polluting units  usually belong to state electricity boards. Plants  categorised under 'Red' for instance, all belong to state power boards.
National Power generators like NTPC, to their credit, have made a much more systematic effort to clean up, though it will probably run behind schedule in case of distressed state owned plants it has acquired.
(Visited 329 times, 1 visits today)