Norway's REC Group announces wins of 45 MW in rooftop solar through RESCO
REC Group clocked major orders in the rooftop RESCO segment in the month of June and July. The total orders combined for the three-leading solar EPC companies in India amounted to 45 MW.
Norway based REC Group, a solar photovoltaic (PV) panels manufacturer, recently released a company statement claiming that it has won multiple orders to supply 45 MW of solar panels for the development of rooftop solar projects in India.
The group claims that all projects secured are under the RESCO model of rooftop installations, and that the orders have been acquired between June and July.  The RESCO or Renewable Energy Solar Company model  is gaining wider acceptance, especially for firms and institutions with a solid credit rating, as it involves very little capital outlay for the customer. The developer takes on the risk of installation and maintainance, with the customer paying for the power consumed.
According to the statement, three-leading solar engineering procurement and construction (EPC) companies in India Cleanmax Solar, Fourth Partner Energy and SunSource have placed the orders so far.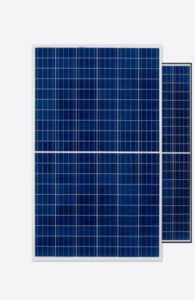 Nearly 90 percent of the total order i.e. 40 MW of panels will be REC's TwinPeak technology-based modules. Which according to the company comes with the best temperature coefficient, industry leading low warranty claims, half-cut PERC cells and a twin-panel design for better performance under shaded conditions, indicating a clear preference for efficiency over mere quantitative parameters by the Indian firms.
"These orders make it amply evident that REC panels are a clear favourite for the commercial and industrial segment in rooftops where reliability and track record on the ground are fast becoming the catch phrases ensuring real LCOE advantage for the end consumer. It is a major achievement for REC Group in India," the firm stated in their release.
Rooftop solar at under 2.5 GW worth of Installations so far, is well off the government's target of 40 GW by 2022. And the recent imposition of the Safeguard Duty and the temporary deferral are only expected to slow down rooftops growth even further. As solar power developers will look to procure high end modules, which unfortunately can only be sourced from foreign manufacturers.
(Visited 790 times, 1 visits today)