Tamil Nadu to add more solar than wind capacity in the near run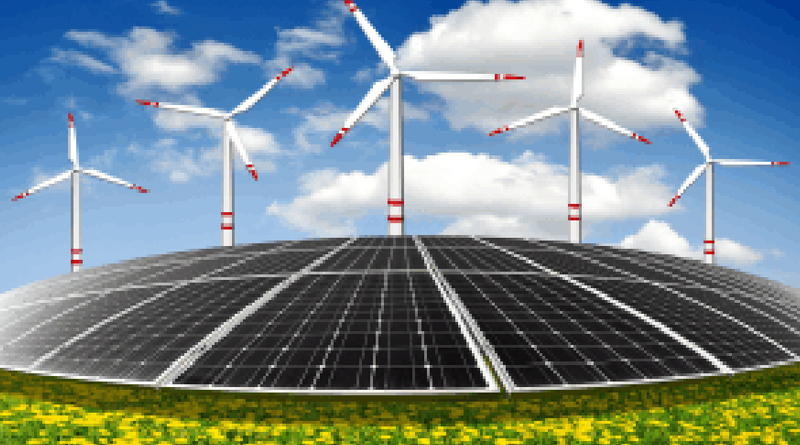 The coastal state of Tamil Nadu, much known as a wind energy powerhouse in the country and globally, is likely to witness a slight tweak in its renewable energy portfolio in the next two years. The state which has displayed robust capacity addition in the wind energy segment in the recent years will see considerable strengthening of its other renewable pillar – solar energy.
" We have quite an expansive renewable energy capacity addition plans for the next two years. In the wind energy, we will be adding around 2500 MW of additional capacity in the next two years and in the same period, fresh capacity added to our solar power portfolio would be in the range of 3500 MW," Vikram Kapur, Principal Secretary (Energy Department), Tamil Nadu told this correspondent recently. Among the states, Tamil Nadu leads the pack with nearly 29 percent of the total wind power installed capacity recently. Tamil Nadu, a power surplus state since 2015, has a cumulative 18747 MW of installed power capacity with 7962 MW of contribution from the wind energy and 1892 MW from solar.
This would be the first time when the state would be seen adding more solar capacity than wind on an annual basis. But Kapur asserts that the possible trend would be more reflective of many solar projects planned in the past getting to the commissioning stage than any conscious effort of the state government to shift its focus from its natural renewable strength –wind energy. Kapur's assumption has been somewhat validated by a latest report released by Mercom Capital Group which underlines that among all the states, Tamil Nadu has the maximum number of solar projects ready to reach to the finishing line in the near run. According to the agency forecast, Tamil Nadu is expected to add 2000 MW of solar power during the course of 2018-19. The agency, however, has advocated the state government to create a better eco-system for solar project execution. " Tamil Nadu has the largest project pipeline but the state does not have a good reputation for project execution. Despite its ordinary reputation, most of the state's projects are now under construction and are expected to be completed," Mercom said. Among other reasons, the state might also be finding solar power attractive due to the speed at which bids for generation have fallen, and the fact that it increasingly looks like solar might require lesser direct subsidies or support as compared to wind power
(Visited 450 times, 1 visits today)