Majority of Clean Energy Technologies Failing to Keep Pace: IEA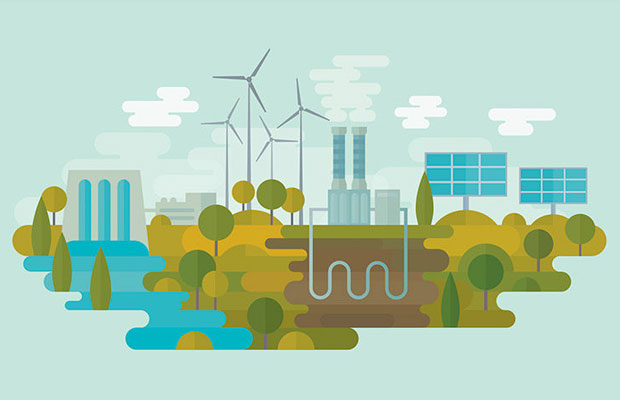 A new assessment finds that a majority of clean energy technologies are failing to keep pace with long-term climate, air pollution and energy access goals.
A new assessment of clean energy transitions finds that a majority of technologies and sectors are failing to keep pace with long-term climate, air pollution and energy access goals. And that the COVID-19 crisis could further impede clean energy progress, underscoring the urgent need for ambitious government action to meet sustainability goals.
The latest 'Tracking Clean Energy Progress" report by the International Energy Agency (IEA) assesses a full range of energy technologies and sectors to provide a definitive snapshot of clean energy progress in 2019. As per the report, only 6 out of 46 technologies and sectors were "on track" with the IEA's Sustainable Development Scenario, which maps out a pathway to reach the goals of the Paris Agreement on climate change, deliver universal energy access and significantly reduce air pollution. Another 24 technologies showed some progress while 16 technologies were "off track."
Examples of technologies that remained "on track" by the end of 2019 include electric vehicles, lighting and data centres, but these account for only a small share of potential emissions reductions in the Sustainable Development Scenario.
Further, two technology areas have been downgraded in this year's update, and not a single technology or sector has been upgraded. Nuclear power is now "off track" as new nuclear capacity brought online in 2019 was only half the amount added in 2018. Energy storage – previously "on track" – has been downgraded as annual installations fell for the first time in nearly a decade.
Many of the largest sources of global emissions remain "off track." The power sector accounts for around 40 percent of energy-related CO2 emissions but remains "off track" for the third year in a row. Power sector emissions fell by only 1.3 percent in 2019, well short of the 4 percent annual average reduction through 2030 that is envisaged in the Sustainable Development Scenario. The buildings sector also remains off track, with emissions rising again in 2019 to an all-time high. Another concerning development was the slowdown in fuel economy improvements around the world as car buyers continued to purchase bigger vehicles.
The report adds that the COVID-19 crisis is disrupting important progress that has been achieved in key areas in recent years while also stunting advances in a wider range of technologies whose growth was already facing challenges. For example, a prolonged period of economic weakness and low fossil fuel prices may delay some clean energy investments. Sustainability and climate issues may slip down political agendas. Cash-strapped societies may continue to use their existing stock of vehicles, buildings, appliances, energy infrastructure and industrial facilities rather than replacing them with less carbon-intensive alternatives.
"There were warning signs even before the crisis, which is now threatening to further slow the development of clean energy technologies," said Dr. Fatih Birol, the IEA Executive Director. "This is not the time to take our foot off the pedal. Our latest findings make clear the urgent need for governments to do more to foster the growth of these technologies, which can create jobs, stimulate economic growth and also help us accelerate transitions to cleaner energy systems." 
Source : saurenergy.com
(Visited 80 times, 1 visits today)