IOCL, GPS Renewables Join Hands To Setup CBG Plants
Under the agreement, the Indian Oil Corporation of India (IOCL) and biogas technology company GPS Renewables will ave a 50:50 equity stake in the proposed joint venture.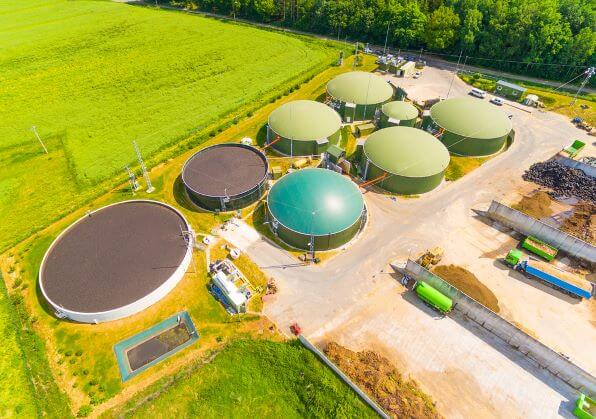 IOCL, GPS Renewables Join Hands To Setup CBG Plants
Bengaluru-based GPS Renewables, a biofuels technology company, has partnered strategically with the Indian Oil Corporation (IOCL) to set up Compressed Biogas Plants (CBG Plants). 
Under the agreement, subject to approval from NITI Aayog and DIPAM, both entities would have a 50:50 equity stake in the proposed joint venture.                                    
GPS Renewables aims to expand biofuel projects across India through its project development arm GPSR Arya. GPSR is incubating projects nationwide, focusing on the northeast and southern states, where biogas projects are less prevalent. From incubating one of India's largest biogas plants in Indore to becoming a leading name in the industry, this partnership with IOCL signifies a significant step forward.
Mainak Chakraborty, CEO and Co-Founder of GPS Renewables, said, "This proposed joint venture with Indian Oil Corporation is a significant milestone in our commitment to advancing biofuel technology. Together, we aim to accelerate the deployment of Compressed Biogas Plants across the country, bringing us closer to a greener, more sustainable future. We look forward to working hand in hand with IOCL to swiftly establish multiple projects, demonstrating the maturity of the biogas sector." 
GPS Renewables has been at the forefront of biofuel technology and project development, driving the shift from fossil fuels to biofuels, including biogas, RNG, 2G ethanol, and green hydrogen. The company has successfully established over 100 biogas plants, including Asia's largest RNG plant based on Municipal Solid Waste (MSW) in Indore, Madhya Pradesh, inaugurated by the Prime Minister of India, Shri Narendra Modi. GPS Renewables has also garnered patents in the field, cementing its position as one of India's leading biofuels firms.                                              
GPS Renewable is a full-stack biofuels firm offering technology and project solutions for climate-positive biofuel projects. Neev Fund, Triodos and Capsian Impact Investments back GPS Renewables. The company focuses on biofuel technologies to solve the organic waste management challenge and accelerate the substitution of fossil fuels with biofuels.
(Visited 52 times, 3 visits today)