German Coal Power Generation Drops by 19% in Q1 2019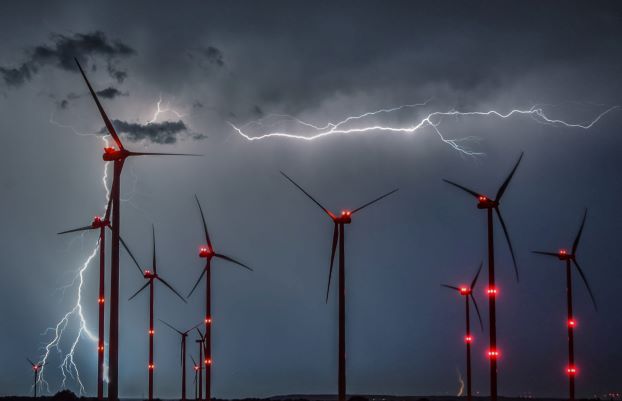 Wind powering Germany's RE dreams!
Germany's coal power generation plants dropped by roughly about a one-fifth in the first three months of 2019.
Through January to March, German coal plants generated around 12 billion kilowatt-hours (billion kWh) of electricity less than in the same period of the previous year. In the first quarter of 2018, they still supplied around 63 billion kWh of electricity- which shows a decline of 19 percent.
According to the German energy industry association BDEW, strong winds since the beginning of the year, especially in March, led to an increase of renewable power generation of 16 percent or 9.3 billion kWh over the first quarter in 2018.
The figures are a welcome change after a recent report that suggested that Germany will miss its greenhouse gas reduction targets for 2030 in all economic sectors if no additional climate action measures are taken. However, the report did not include a commission proposal to gradually phase out coal by 2038 at the very latest. Germany's goal to expand renewables to cover 65% of electricity consumption in 2030, and additional renewables auctions were also not included, as a relevant law had not yet been passed at that time.
To bridge the gap between climate targets and current emission trends, German chancellor Angela Merkel has introduced a "climate cabinet" to ensure more progress on emissions reduction.
German power production from renewables has steadily increased over the past decades. It reached a record share of 38% of gross power consumption in 2018.
Germany's Coal Exit Strategy
The German economy and energy ministry (BMWi) has presented its main fields of action for the economic restructuring of coal mining regions, which a government-appointed commission in January decided should occur no later than 2038.
In a document sent to its ministries, the BMWi states that the German government will provide the regions with up to 40 billion euros over the next 20 years and with an ad-hoc program worth 240 million euros. The ministry also said that the federal government is working on a "coal region investment act", which will endow the regions with up to 14 billion euros "for particularly important investments" and which the federal states can use on their own authority. The remainder of up to 26 billion euros will be earmarked for investments in transport and research infrastructure. In turn, the states are urged to "actively support the societal consensus on the coal exit".
The government has said it aims to maintain the mining areas as "energy regions" and to develop the corresponding infrastructure for the production and storage of energy from renewable sources.
Pulling all stops
German power giant RWE says it won't invest in new coal-fired power stations and is scrapping plans for a lignite-fired plant in western Germany. In April the CEO Rolf Martin Schmitz said that "new coal-fired power stations no longer have a place in our future-oriented strategy." The company said it canceled plans for a possible lignite-burning plant at Niederaussem, near Cologne.
On the other hand, French utility Engie announced that it is selling 4 Coal plants in Germany and the Netherlands. After this sale Coal will make up only 4 percent of the utility's global generation portfolio.
Germany is in the process to close all its 84 coal power plants in the next 19 years, and since then has been making policy moves despite apprehensions over its ability to do so.
Image credit: Politico Europe
(Visited 57 times, 1 visits today)