As Reliance Signals A Shift To Clean Energy, West Coast Refinery, Fossil Fuel Outlook In Focus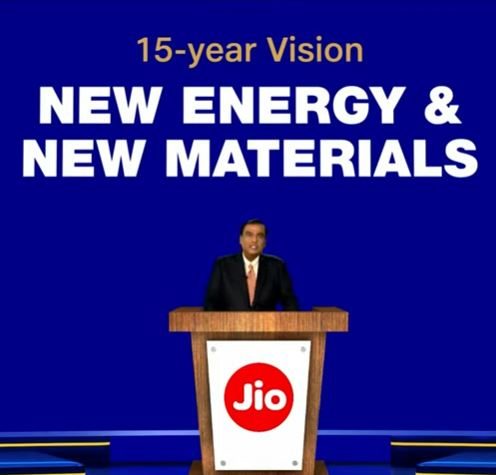 At the Reliance AGM (Annual General Meeting for Shareholders) yesterday Chairman Mukesh Ambani made some key announcements that deserve scrutiny for their implications on India's fossil fuels future.
The 43rd AGM of Reliance Industries Limited, now India's most valuable group, was notable for announcements in the group's traditional fuels business, even as all the thunder was stolen by the announcements for the telecom and retail business.
The first was the confirmation by Group Chairman Mukesh Ambani that the deal with Saudi Aramco, where the latter was to invest $15 billion for a 20 percent stake in the petrochemicals business, was 'deferred' for now. He did not give any new timeline for the deal. This was the deal on the back of which Mr Ambani had promised to make the group debt free by March 2020. It is another matter that the group, once it realised that the deal was facing headwinds (made worse by the slowdown and the Corona pandemic impact from February), rushed to change its other fund raising plans. At least some part of the record fund raising (by any Indian firm in the same time) by the Reliance group can also be put down to the knowledge that the Aramco deal will not happen anytime soon.
The second key announcement by Mr Ambani's was on the group's plan to pivot away from  transportation auto fuels to clean electricity and hydrogen as it set a target to become net carbon-zero by 2035. This is one of the most ambitious targets among oil majors globally, and hopefully signal astute foresight by the group chairman again. Currently, the country has a refining capacity of a little over 232 million tonnes, against the domestic demand of 194.2 million tonnes in fiscal 2017. According to the International Energy Agency, this demand is expected to reach 458 million tonnes by 2040. And the IEA's past record on projections has been patchy at best.
The firm said that it  use technology to convert carbon dioxide into valuable chemicals and other material building blocks.
"While Reliance will remain a user of crude oil and natural gas, we are committed to embracing new technologies to convert our carbon dioxide into useful products and chemicals," he said at the company's annual general meeting.
At its 1.36 million barrels per day Jamnagar refinery, Reliance already has a much higher 24 per cent conversion rate of 'oil-to-chemicals' currently, with the rest going for traditional fuels like petrol, diesel , aviation fuel etc.
Mr Ambani highlighted the substantial progress already made on photosynthetic biological pathways to convert carbon dioxide emissions at Jamnagar into high-value proteins, nutraceuticals, advanced materials, and fuels.
"We will develop next-gen carbon capture and storage technologies," he said. "We are evaluating novel catalytic and electrochemical transformations to use CO2 as a valuable feedstock."
Hydrogen powered fuel, the big bet we reported on for the European Community, is also part of the plan.  The capital intensive venture meets all of Reliance's criteria for entry. Size, Scale and impact. " We will replace transportation fuels with clean electricity and hydrogen. We will combine our strengths in digital, power electronics, advanced materials and electrochemistry to build full-stack electrolyser and fuel cell solutions in India."
The two announcements above would make it clear to anyone that the group is changing its view on the growth of fuel consumption patterns in India.   The country is predicted to be the biggest driver of growth in fossil fuels between 2025 to 2040, but that view might change quickly, with the right policies for Electric Vehicles, breakthrough's in hydrogen fuel and storage technologies and more. Unlike the investment into Reliance's petro business, Saudi Arabia's own investments into Hydrogen fuel are
progressing
fast, signaling that the kingdom is not going to close itself to this opportunity.  India should welcome the move into Hydrogen fuels by Reliance, as the country seeks to keep pace with the developments in this vital new path in  energy independence.
An interesting side impact of these pronouncements will be the planned refinery on India's west coast. The project, to set up a massive 60 million tonnes per annum refinery on the country's west coast, is planned to be a venture involving the country's leading public sector oil firms, with Abu Dhabi's ADNOC and Saudi Aramco.  With costs already having escalated to over $60 billion dollars from the original $44 billion, and more possible, the scenario for this particular refiner in the country's environmentally sensitive western ghats has to have changed.  The refinery was to have three crude units of 20 million tonnes each that could produce petrol, diesel, LPG, aviation turbine fuel (ATF) and feedstock for making petrochemicals such as plastics, chemicals, and textiles.
Now, like the country's many stranded coal and gas power plants, this refinery too could be looking at demand much below projections.  Unless there is a wave of refinery closures in the region and beyond, especially of older refineries.  As a prestige, big ticket  project, the project continues to have enough momentum behind it officially, but one hopes that pragmatic decisions will be made on its feasibility and long term viability.
The big takeaways here? A shift towards clean energy by the country's largest industrial conglomerate, with a 2035 deadline.  The continued rise of Hydrogen fuel as an alternative to  the present lithium ion battery powered electric mobility transition. And finally, an opportunity for the country to seriously relook a mega project which might not really be needed, within a decade of its existence by 2035 or so.
(Visited 145 times, 1 visits today)