Over 1 Bn at Risk From Lack of Sustainable Cooling Access: SEforALL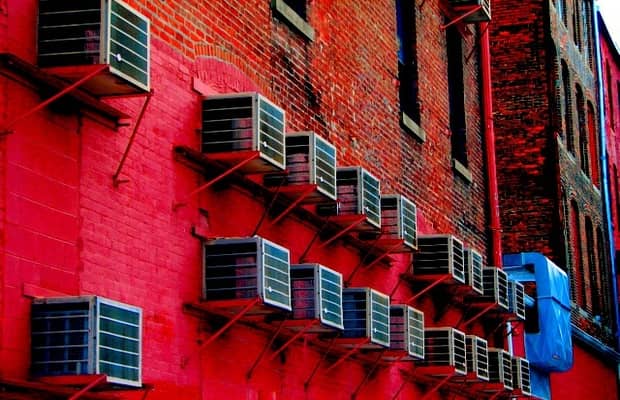 A new report from SEforALL looked at 54 countries and finds that 1.02 billion people lack cooling access and remain at high risk
With significantly higher rates of poverty and malnutrition forecast throughout the year due to COVID-19, a new report from Sustainable Energy for All (SEforALL) shows that without access to sustainable cooling, countries will struggle to fully recover. The report 'Chilling Prospects: Tracking Sustainable Cooling for All 2020' finds that over one billion people still lack cooling access, with the pandemic intensifying the challenge ahead just as peak summer temperatures hit for many.
The report looked at 54 countries and finds that 1.02 billion people lack cooling access and remain at high risk, with just 22 million people gaining access to adequate refrigeration, a reliable fan, air conditioning, or other solutions since last year's report.  A further 2.2 billion lower-middle income people present another major challenge – they are only able to afford cheaper, less energy-efficient air conditioners which will almost certainly increase global energy demand and profound negative climate impacts.
The analysis also shows that the developing world will face a significant 'productivity penalty' without access to sustainable cooling. The 54 high-impact countries already face an estimated annual economic loss of USD 630 billion due to heat stress, including a USD 301 billion loss in the agricultural sector that many countries rely on for economic development. Evidence also suggests that outdoor and migrant workers, as well as women and girls, are most vulnerable. 
As the global community rushes to produce a COVID-19 vaccine, the report highlights the inequities in the vaccine cold chain that resulted in over 13.5 million people in the world's least developed countries missing a vaccine by April, with an estimated 117 million children at risk of missing another temperature-sensitive vaccine against measles. The report also highlights the need to build cold chains for a COVID-19 vaccine. Close to half of the vaccine candidates currently in Phase 1 or later trials would require storage in a -80°C cold chain, which would require building a new cold chain for low-income countries.
"As the world faces a reset moment from the COVID-19 pandemic, it's clear that cooling for all is necessary to recover better. We must accelerate access to energy-efficient cooling solutions that will protect people against the immediate public health and safety concerns caused by the pandemic, as well as support long-term economic recovery," said Damilola Ogunbiyi, CEO and Special Representative of the UN Secretary-General for Sustainable Energy for All and Co-Chair of UN-Energy.
The latest installment of the report also takes a deep-dive look at cooling vulnerabilities in India, a country where cooling demand is expected to rapidly grow over time and is already a critical risk country from lack of cooling access. According to the new data, there are 63 million rural poor people in India who lack access, along with 110 million people in urban poor settings and a growing lower middle-income population of 885 million who may soon acquire a cooling appliance.
Given India's size, geographic and climate diversity, the report looks at sub-national vulnerabilities from lack of cooling access and identifies those states most at risk. The analysis shows that 14 states (including 1 union territory) with a population of over 815 million are at high risk, 9 states with over 300 million people are at medium risk and 7 states (including 1 union territory) with over 27 million people at low risk.
"Cooling for all does not mean an air conditioner or a refrigerator in every home; it means providing more sustainable and affordable solutions to address the needs of the vulnerable without exacerbating the climate crisis or causing a spike in energy demand," said Brian Dean, Head of Energy Efficiency and Cooling at Sustainable Energy for All. "The good news is there is already a wide range of sustainable cooling solutions that, with the right policy and financial support from governments, can help lower energy demand, reduce GHG emissions, bring a better quality of life, and deliver faster progress on the Paris Agreement."
Source: saurenergy.com
(Visited 96 times, 1 visits today)