50 GW Battery Manufacturing Tenders on Cards for Companies in India
Two months after the cabinet okayed the National Mission on Transformative Mobility and Battery Storage, the government is in the process to open tenders to set up 50-GW battery manufacturing base in India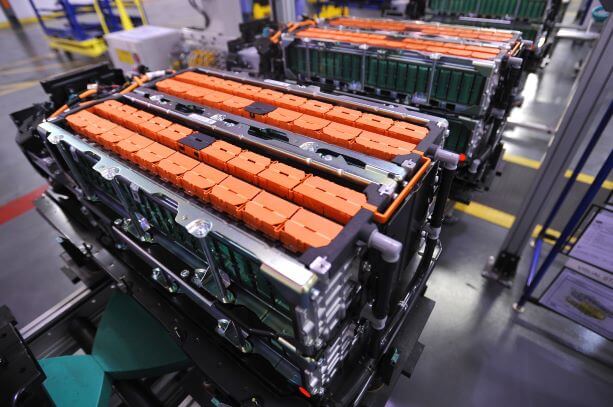 The government is planning to issue tenders inviting companies to set up 50-GW battery manufacturing base in India soon. This will form a $50-billion investment with attractive financial incentives as the Cabinet is expected to consider the proposal in a week.
In March, the government announced a plan to set up a National Mission on Transformative Mobility and Battery Storage to "drive clean, connected and shared mobility" initiatives. The mission is to draw up a five-year phased manufacturing program (PMP) till 2024 for a few large-scale, export-competitive integrated batteries and cell-manufacturing Giga plants in India.
IRENA Report looks at Smart Charging as Next Step in Electric Mobility
According to a Niti Aayog report, India needs a minimum of 10 GWh of cells by 2022, which would need to be expanded to about 50 GWh by 2025.
To accommodate this the government is likely to offer subsidies and duty cuts. Proposed changes could include reducing the minimum alternate tax to half and import and export duty waivers or cuts for eight years for successful bidders, according to government officials.
For the final plan, Niti Aayog will seek proposals from states to identify locations for plants and on providing duty waivers and exemptions to the battery manufacturers. The states will be asked to reduce state GST, facilitate land acquisition, provide concessional electricity, single-window clearance and environmental clearance.
Once the best proposals are identified, the government think tank will invite bids from companies to set up the plants at identified locations. This may be the first time Niti Aayog is executing a tendering process of this magnitude as it has always been involved in the planning stage. As per sources, the companies will have very strict timelines as NITI Aayog will conclude bidding in the next 6 months from cabinet approval. The companies will have until 2022 to set up these manufacturing facilities and can avail incentives until 2030. The states, on the other hand, will be required to identify minimum 5 and maximum of 20 locations for these facilities.
The move is to help with localization of production across the entire electric vehicle value chain as well as transitioning to Renewable sources of energy. The proposal is aimed at making storage systems competitive in India.
Lithium-ion battery manufacturing consists of the cell to battery-pack manufacturing involving a value-add of 30 to 40%, cell manufacturing with a value add of 25 to 30% and battery-chemicals with a value of 35 to 40% of the total cost of a battery pack. At the moment, cell to pack manufacturing plants has started functioning in India. But a majority of Indian companies have been importing batteries and battery cells from countries like China and the US.
India has plans to add 175 GW renewable energy generation capacity by 2022 and shift 30% fleet to electric vehicles by 2030, and therefore the demand for battery storage is expected to reach 300 GW in the coming years.
Image Courtesy: Energy Fuse
(Visited 801 times, 1 visits today)